When it is raining, I love spending the day chilling in my room, catching up on my favorite TV show or doing some necessary household tasks. But if you have to stay in every time it is raining in Taipei, you'll become a hermit unaware of the outside world! Since I know how complicated it is to find something to do when it is pouring outside I compiled some indoors activities for you.
Do some Indoor sport

Go to the gym or check your university campus for indoor basketball or badminton field. In most university it's free!
Stroll in Taipei Main underground city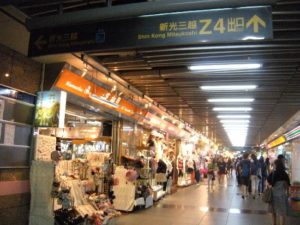 The area is the primary commercial district with its multiple underground malls. Those malls offer a shopping experience like locals like it. You can find almost everything from clothes to action figures for reasonable price. And the great thing about it is that you don't have to set a foot outside.
grab a bite at Shilin underground food court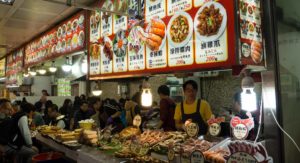 Located at the western edge of Shilin Night Market, this underground food court is one popular stop for the famous Taiwanese xiaochi snacks. They can be bought for reasonable prices from the friendly locals who are eager to let you taste their fried chicken, oyster omelet, moon shrimp cake, pork ball soup or the notorious stinky tofu.
Treat yourself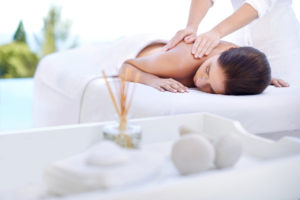 A rainy day is a perfect day to treat yourself to a massage. Those establishment can be found on every corner of Taipei streets. While shady looking they offer 45 min foot massage for around 300 NTD. This will make you pray for the next rain to fall!
sing your favourite song at a KTV
KTV is a must do activity in Taiwan. However, do not expect a Karaoke bar similar to those in western countries. They provide soundproof private room with a large screen tv and karaoke set so you don't have to feel shy singing in front of strangers. KTV is an institution in Asia! Everybody has a karaoke set at home for those heavy typhoon days. They are right cause you will have a hell of a time singing your heart out not caring about how it sounds.
Go shrimping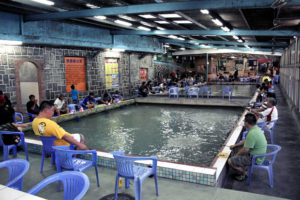 Shrimping is quite unusual activity for westerners but popular among Taiwanese. Moment to share with friends around a beer while waiting for the shrimp to take the bait. Don't think I went rogue with this proposition and forgot the title of my article, it is an indoor activity! They are many shrimping pools around Taipei where you can enjoy this new activity.
Get lost in ATT 4 Fun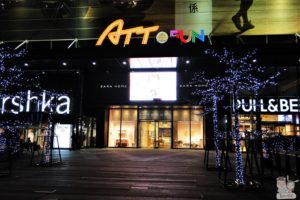 This building has everything you need for a day in. The first floors offer a modern, recently renovated shopping mall with a mix of international fashion brands. You will also find a wonderland themed floor for instance and a variety of restaurants to replenish yourself. Cherry on top, you are near the best rooftop bar in Taipei and don't have to mess your hair in the rain since it is in the same building! At night they open up the balcony and roof terrace and the bar turns into a night club full of well-dressed people.
Go see an Exhibition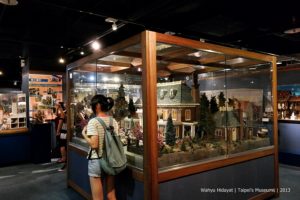 Museum are always a great place to hide from the rain. In Taipei, the Miniature Museum is a great showcase of one-of-a-kind treasures of miniature artisan where you can observe 1cm high bottle of whiskey or functioning TV the size of a stamp. You can also go to the Museum of Contemporary Art to see amazing exhibitions or the Taiwan National Museum to learn about Taiwanese history.
Visit a traditional tea house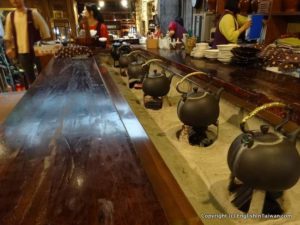 If you want a relaxing afternoon while it's raining, a traditional teahouse is the place to go.
What else do you do when it's raining?
Let us know if this article was useful 🙂
We hope that you are fully enjoying your time in Taipei and that these articles help to make your stay unforgettable. If you have friends who are coming to Taipei soon, help them by having a look on our website myroomabroad.com to help them to find their new home in Taipei.