Taipei is a city that never sleeps! Every day you can find something to do at night! This Taipei Nightlife Guide lays out the perfect week of party! From Monday to Sunday, we will let you know our pick of the best deals you can find for parties in Taipei.
As a little side note, we have created a guest-list app to get you on the guest list in night clubs almost every night of the week! We are sending the guest lists to all the clubs weekly, trying to get you on their guest lists! Usually, that means special prices, free drinks, etc.
These are the current party deals that we collected for you:
OMNI: Free entry on Wednesday (instead of NT$800)
TRIANGLE: Free entry every day (Wednesday to Saturday) instead of NT$200-300
CHESS: Free entry on weekends
MTaipei: Friday and Saturday: Girls NT$500 Boys NT$600 with open bar (instead of NT$700-800)
Closing the side note here, and without further ado, let's introduce the Taipei Nightlife Guide! This is the list of the best nightclubs in Taipei, sorted by each day of the week:
MONDAY
PONG Taipei
What? Loung bar / night club with digital beer pong table and an nice balcony.
How Much? Free entrance
Facebook: Pong Taipei
Franck
What? Fancy Rooftop bar next to Taipei 101.
How Much? Usually NT$ 600 with two drinks.
Facebook: Franck Taipei
TUESDAY
1001 night Taipei
What? 1001 night is a bar, shisha bar, a restaurant and night club.
Music? Hip Hop, Latin, Rap, Reggae, RnB, Salsa.
How Much? Entrance fee is usually NT$ 500 including 3 drinks (but it depends on special event)
Facebook: 1001 Night Taipei
WEDNESDAY
Triangle
What? Club, bar with Students and ladies night on wednesday
Music? Alternative Rock, Drum & Bass, Hardstyle, Hip Hop, House
How Much? On wednesday, students and ladies enter for free. Once inside, some drinks are free for women until midnight.
Facebook: Triangle

OMNI
What? Omni is one of the fancier nightclubs! Bouncers will pay good attention to your dress code at the entrance! So do not come there in shorts or flip flops or you will not be able to enter!
Music? EDM
How much? Ladies Night on Wednesday
Ladies: no entrance fee with free drinks until midnight
Men: NT$ 600.
Note for the guys, you can easily contact PRs of the club and ask to be on their list to get discount or even get in for free.
Website: Omni
KLASH
What ? Smaller night club with mainly young Taiwanese crowd.
Music? RnB, Hip Hop
How Much?
Ladies: enter for free all night long (Drinks not included),
Men: before midnight NT$200, NT$400 after midnight
Facebook: Klash Taipei
THURSDAY
AI
What? Ai was previously called Elektro, Nice night club with large dance floor,
Music? EDM, electro
How Much? All you can drink students night on Thursdays (and Sundays) Free on Thursday and Sundays if you get in before 11pm
Website: AI Nightclub

Wave
What? Nice night Club in xinyi district, All you can drink ladies night on Thursday, concept: Keep your glass and you can refill it all night long.
Music? EDM, House, Hip hop
How Much?
Ladies: free before 24:30PM (then NT$200)
Men: NT$ 400 before 24:30PM (thenNT$ 700)
Facebook: Wave Taipei
FRIDAY
On Friday you can basically go to any club and they will have great parties! Here are the deals you need to know about tho:
M Taipei
What? Small club with all you can drink formula
Music? Latino on Friday
How much? NT$300
Facebook: M Taipei
BOX
What? All you can drink formula nightclub
Music? EDM
How Much?
Ladies NT$ 350 before 11pm then NT$500
Men: NT$ 600 Before 11pm then NT$ 700
Facebook: Box Nightclub
Wave
Ladies: Free before 11pm, NT$ 500 after 11pm
Men: NT$ 400-500 Before 11pm NT$ 800 after 11pm
Klash
Ladies: free before 11pm (Drinks not included), NT$400 after 11pm
Men: NT$ 400 before 11pm, NT$ 700 after 11pm
SATURDAY
Again it's Saturday, the apotheoses of Taipei nightlife. In short any nightclub will have nice parties but they'll be more expensive because well it's Saturday.
SUNDAY
AI
Free all you can drink for students if you get in before 11pm
KLASH
Ladies: Free before 1am (Drinks not included), NT$250 after 1am
Men: Free before 1am (Drinks not included), NT$ 550 after 1am
To sum it up: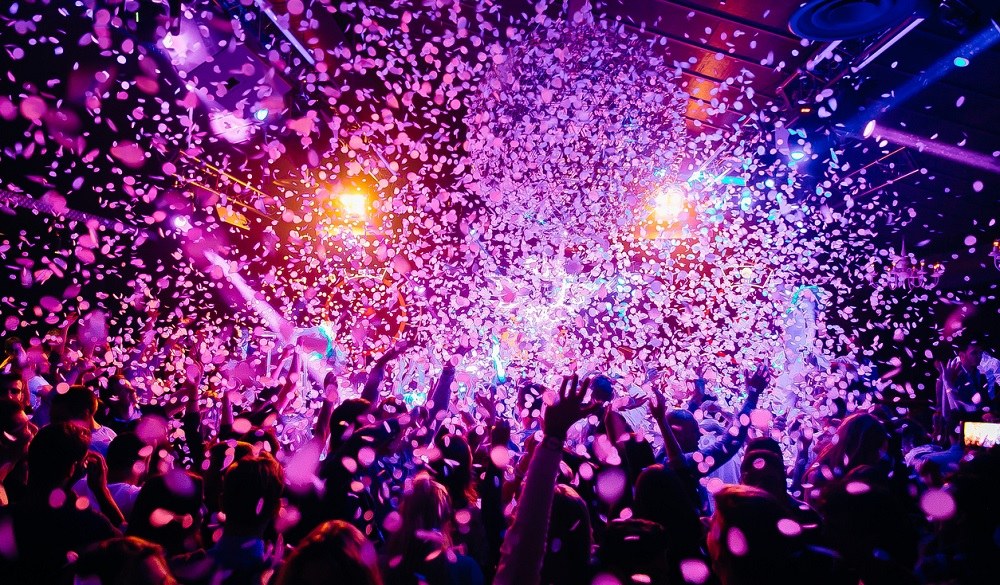 MONDAY- Pong, Franck
TUESDAY- 1001 Night
WEDNESDAY- Triangle, Omni, Klash
THURSDAY- AI, Wave
FRIDAY- Anywhere (M Taipei, Box, Wave, Klash…)
SATURDAY- Anywhere
SUNDAY- AI, Klash
Hope this guide helped you understand the Taipei Nightlife better!
If you want to be on one of our guest lists to party for free from Wednesday to Saturday, check out our guest list app!
Let us know how your week went 😉
If you have friends who are coming to Taipei soon, help them by having a look on our website myroomabroad.com to help them to find their new apartment in Taipei. If you liked this article, you can support us by spreading the word about My Room Abroad.