WHAT TO EXPECT?
Cool waterfall you can jump from and great place to hang out.
But we personally prefer the second waterfall a few meters down the river. (There is a rope you can swing from).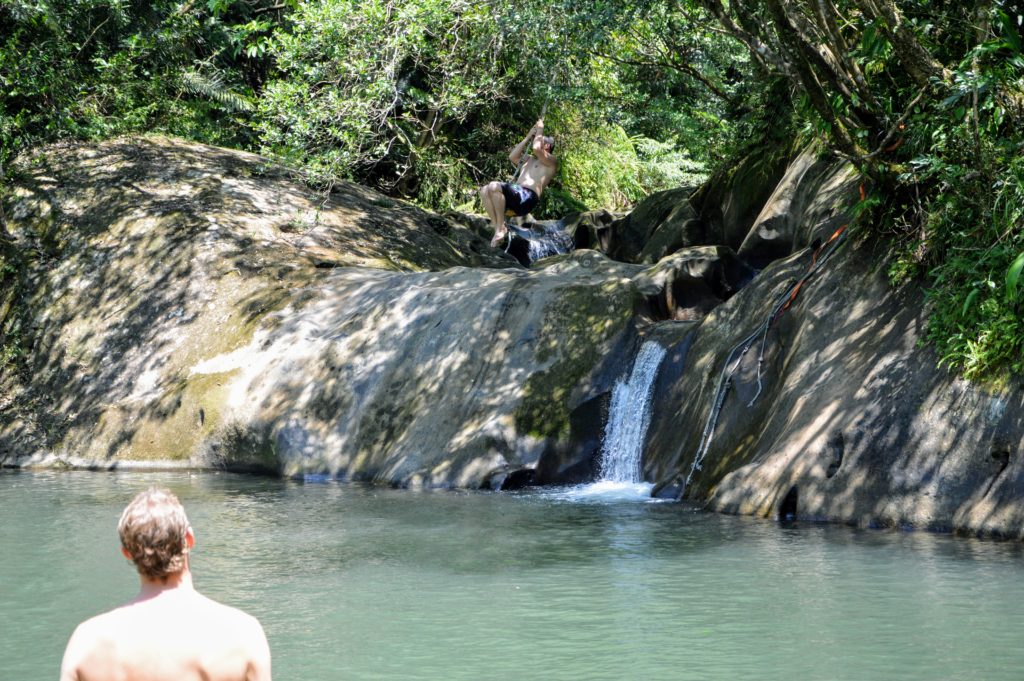 All in all both place are really nice. You can have a barbecue and swim in the pool. It really feels you are in the middle of nature (because you are dah) with a large pool of turquoise blue water.
Prefer going on a sunny morning. In the afternoon, almost the whole pool lies in the shadow from the trees surrounding the area.
Also locals like to hang out there and have a barbecue with their entire family, so if you want it to be quiet, prefer going on a weekday.
Don't forget your drinks and snacks (closest convenience store is 30 min walk + 15 min bus away) and sunscreen + mosquito repellent!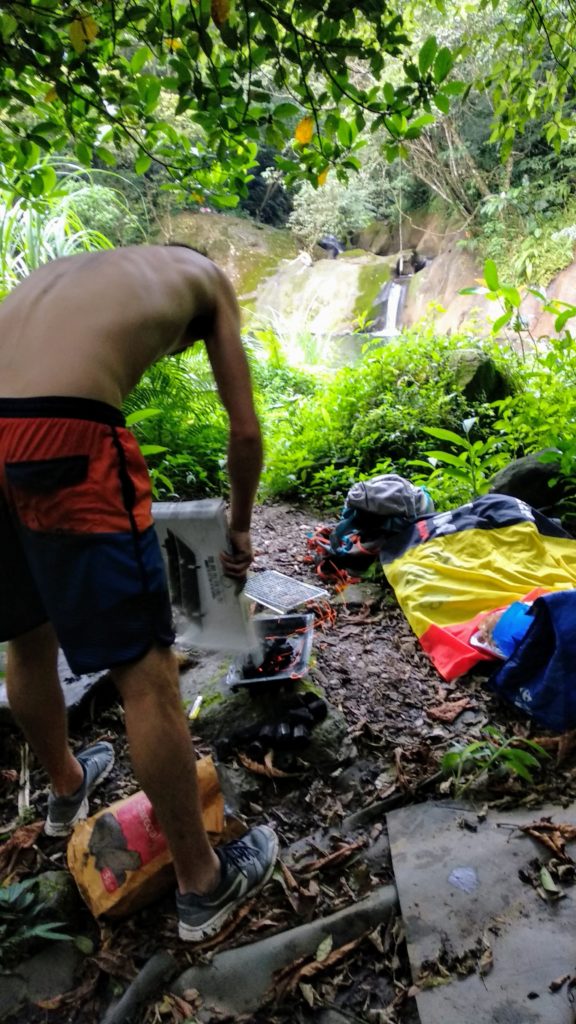 HOW FAR FROM TAIPEI?
+/- 1h 20 min from Muzha MRT station (50 min bus + 30 min walk (2.2km) on the asphalt road)

HOW TO GET THERE?
From anywhere in Taipei.
Take the MRT or bus to MUZHA MRT Station (brown line)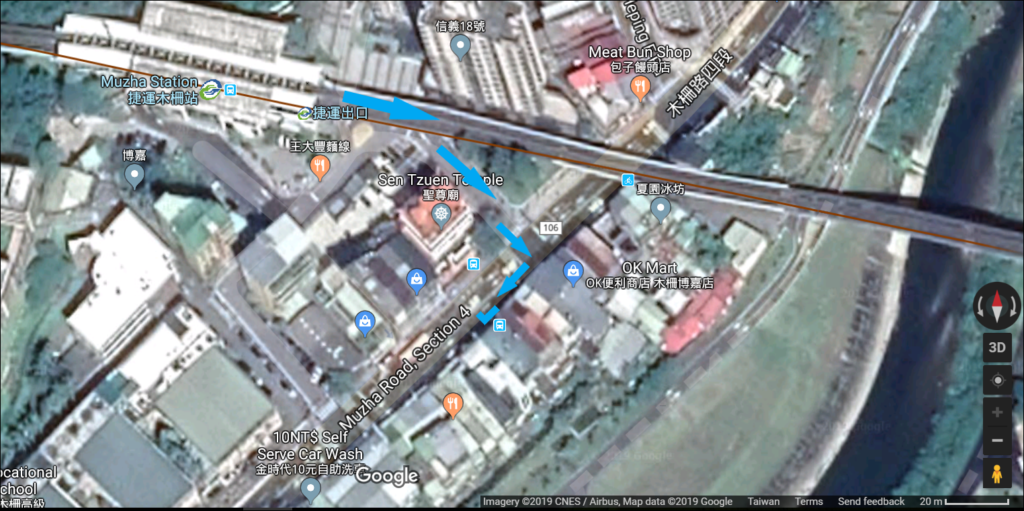 Take the 795 bus Towards Shifen Falls. (bus stop that is on the other side of the road than the 7-eleven)).
Stop at Zunkou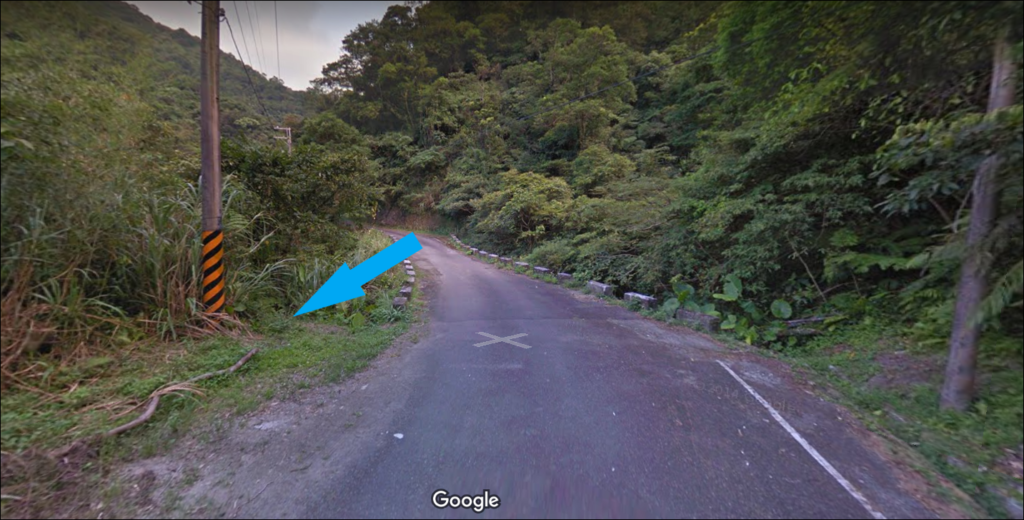 For the bigger waterfall go a few meters further the roads and at some point you will see some stairs on your left.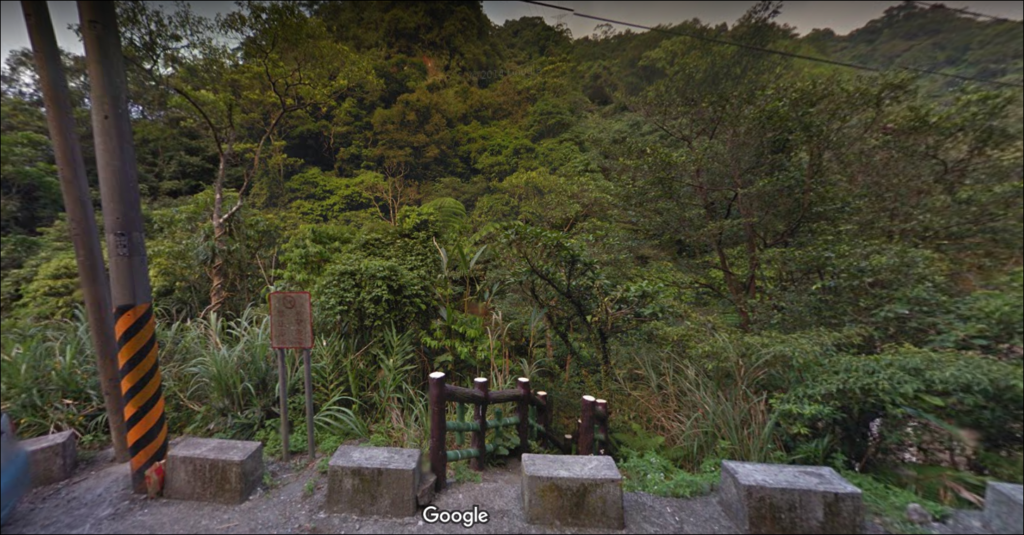 Let us know how your trip to Huiyao Waterfall went!