Wondering what to do this week? Why don't you check out the Bitan Water Show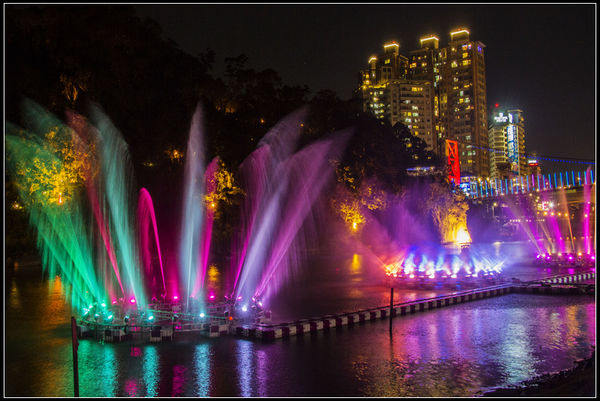 Every evening between 6pm to 8:30pm, you can enjoy a delightful water show at Bitan. Every 30 min a mesmerising 5 min dancing water show is presented near the Bitan Suspension Bridge. Different shows on different themed song are presented throughout the evening. This year Pirate of the Caribbean, Mickael Jackson, Time to Say Goodbye or A-mei, a famous Taiwanese singer are the theme songs you can hear.
However if you wanna see the show, without too many people around, you better go during the week. Also note that the show is only on until April 30th 2018.
So hurry up, it is free, it is nice and the delightful water dancing show is actually a great excuse to check out the Bitan area!
The scenic area is worth checking by day or by night. You can grab a bite in the market nearby, take a stroll on the Bitan hanging bridge, rent a paddle boat to relax on the river or take a walk on Hemei mountain!
Worth noting that Bitan is also a great "Date Night" spot 🙂 It offers a romantic scenery to wander around with your loved one.
Recap:
What? Water show
Where? Bitan, (Xindian MRT station, Green Line Terminal Station)
When? every evening until April 30th 2018 from 6pm to 8:30pm