UPDATE SEPTEMBER 18th 2019:
Last time we went, the wormhole was closed. We don't know if it is permanent or due to heavy rain of the previous weeks. Let us know if you have more info.
What to expect?
It is a nice canyon. Around 50 m long, you can swim, the water is deep. About at the middle of the canyon there are some rocks you can jump from. If you go all the way to the end, there is a small waterfall.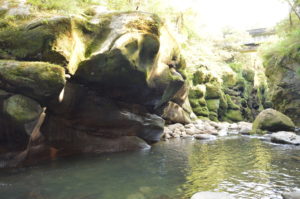 If you like river tracing, this is also a great place to enjoy the activity! The river trace article will follow soon!
How far from Taipei?
Easily accessible by bus. 30 minute from Muzha MRT station + 5 min walk to the water.
How to get there?
From anywhere in Taipei
Take the MRT or bus to MUZHA MRT Station (brown line)

At Muzha, get out at the only exit and go to the road 106.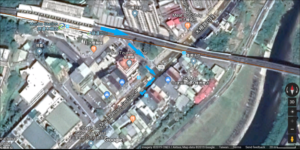 Take the 795 bus Towards Shifen Falls. (bus stop that is on the side of the road that has the OK mart (NOT the 7-eleven)).

Get out of the bus at Fengqiaotou,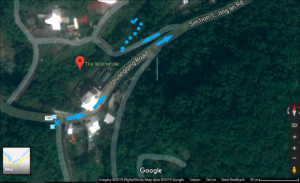 Cross the street and go to the right. Follow the big street to the right (same direction you were going with the bus), pass the house on the corner

Take the first street on the left

Then after a few meters on your right you should see a small dirt path (right before the bridge) that will get you to the spot