What to expect?
It's a small waterfall. There is a pool where the water is deep enough to swim.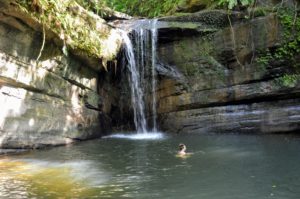 Nice atmosphere where you feel in the middle of nature. Not really sunny in the afternoon due to all the trees and rocks around.
How far from Taipei?
Fairly accessible. 1h bus from Muzha + a 20 min walk from the bus station to get to the waterfall .
How to get there?
From anywhere in Taipei
Take the MRT or bus to MUZHA MRT Station (brown line)

At Muzha, get out at the only exit and go to the road 106.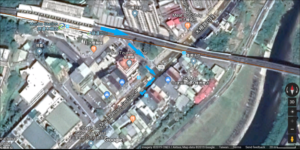 Take the 795 bus Towards Shifen Falls. (bus stop that is on the side of the road that has the OK mart (NOT the 7-eleven)).

Stop at Qinahan Station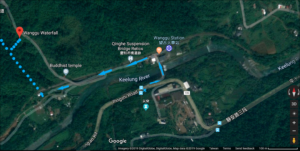 Cross the street and take the parallel smaller street in front of you

After the bridge go left.

Follow the train tracks for a while

At some point, don't take the way up on the left but pass under it and continue following the train tracks.

Then a few meters further, on your right, on the other side of the train tracks, you will see the trail head (Look for some wooden path)
Once on the trail, take the first stairs to your right to reach Wanggu. You can also follow the trail further to go to other nice waterfalls.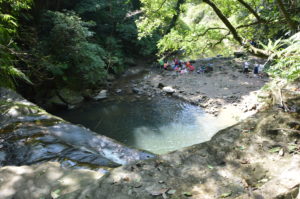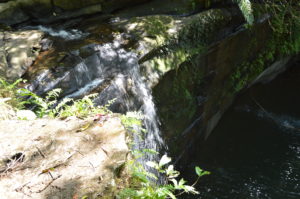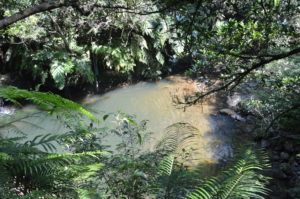 Let us know if the instructions are still correct and how you liked it!