WHAT TO EXPECT?
Former gold mining town, this town is now a great place for a day trip in Taiwan. Note that if you go on a weekend there will be A LOT of tourists walking around Jiufen! The town has become really popular!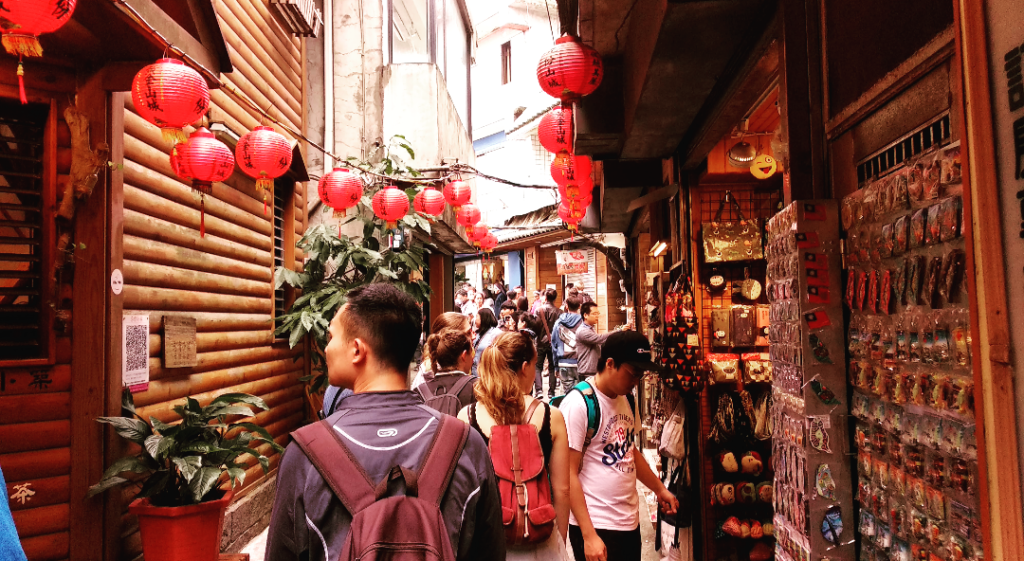 It is located on a hill. You can wander through the village walking on the 100s of stairs. You'll find lots of shops selling souvenirs, tea and of course some street food!
The main attraction in the village is the A Mei Teahouse, located on Shuqi Road. It is considered as one of the prettiest tea-houses in Taiwan certainly due to its Strong Japanese architectural style. Cherry on top, it has a rooftop deck which offers great views to drink your tea.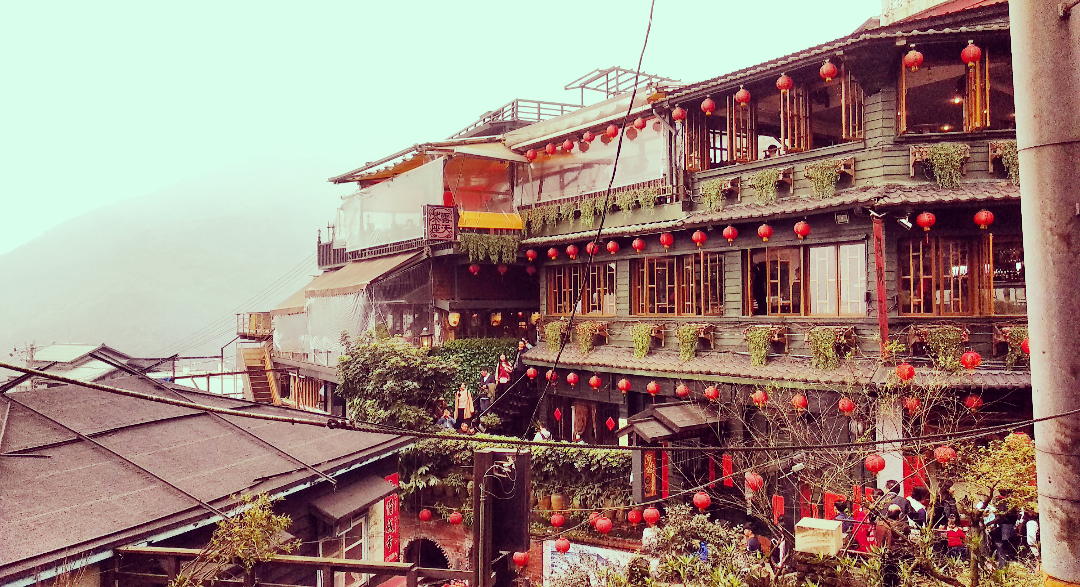 You can walk around the entire Jiufen village in about one hour (and it's already by stopping at a few places). You can actually do it way faster or way slower as well 🙂
There are other attractions to do around Jiufen Town.
You can for instance:
(This is a list of our favourite things to do around Jiufen, not all the things to do around Jiufen :))
HOW FAR FROM TAIPEI?
It is approximately 1 hour away from Taipei via public transportation and around 40 min by car.
HOW TO GET THERE?
Train + Bus:
From anywhere in Taipei, go to Taipei Main Station
Take the train to Ruifang Station (roughly 40 min train ride and will cost around 60NTD )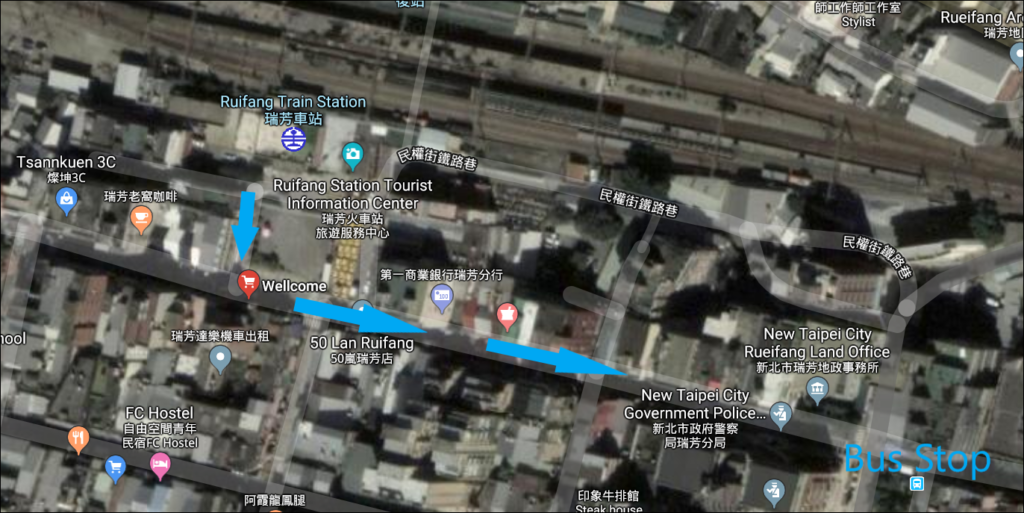 At Ruifang Station take the Exit West to get to the bus station
When you have exited the station and are facing the Wellcome take left and walk for about 250 meters.
When you see the police station on your right, the bus stop is next to the police station.
Take the 788 (direction Jinguashih (Gold Ecological Park) or 965 (direction Gua Shan Elementary School)
Stop at Juifen Old street (it costs about 15 NTD and last 20 min)
Bus:
Take the bus 1062 to Keelung from Zhongxiao Fuxing MRT station
Stop at Juifen old street
Car- scooter:
You can also go with your scooter or car if you have access to one. There are some parking spots close to Jiufen old street. And it is actually better if you plan on visiting to Golden waterfall or hike the Teapot mountain as well because they are quite far from each other (40 min walk from Juifen old street to Teapot mountain trail entrance))
The Taxis from Taipei to Jiufen old street should cost you around 1200 NTD and take about 45 min.
Let us know what you thought of Jiufen!
OR if you want us to organise transportation and guidance for the hike, PM our Facebook page: My Room Abroad: Make your stay abroad unforgettable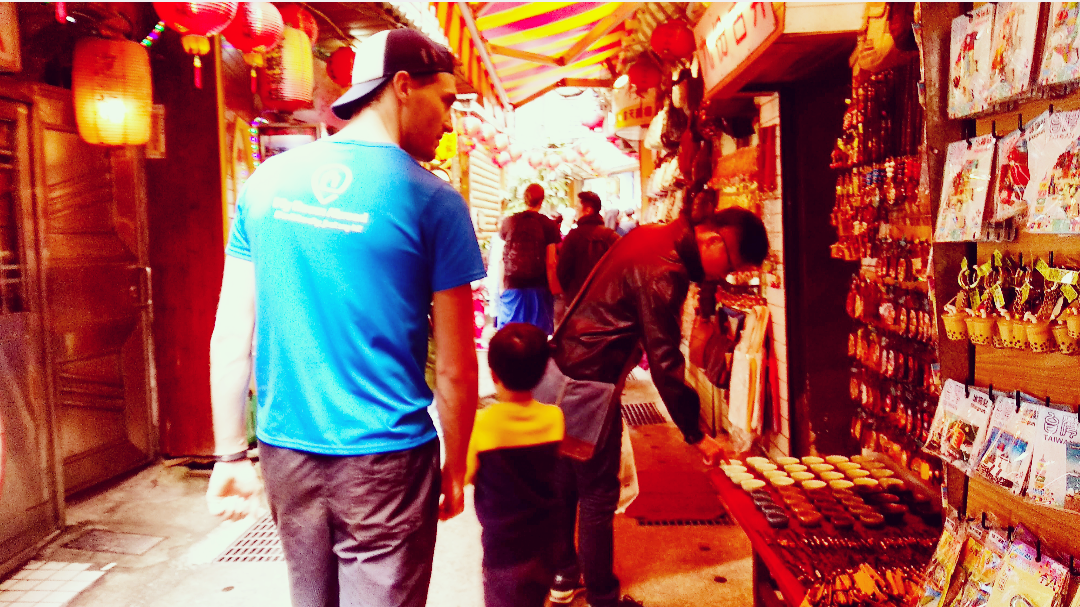 If you want to read other articles about Jiufen we recommend this one from Foreigners in Taiwan.
Thank you for reading our article! Our team has been helping foreigners like you to find apartments and studios in Taipei for the last 3 years. Help us to keep the adventure alive by visiting the myroomabroad.com website and by sharing it with your friends!