WHAT TO EXPECT?
Jinyue waterfall is a huge waterfall in Yilan county.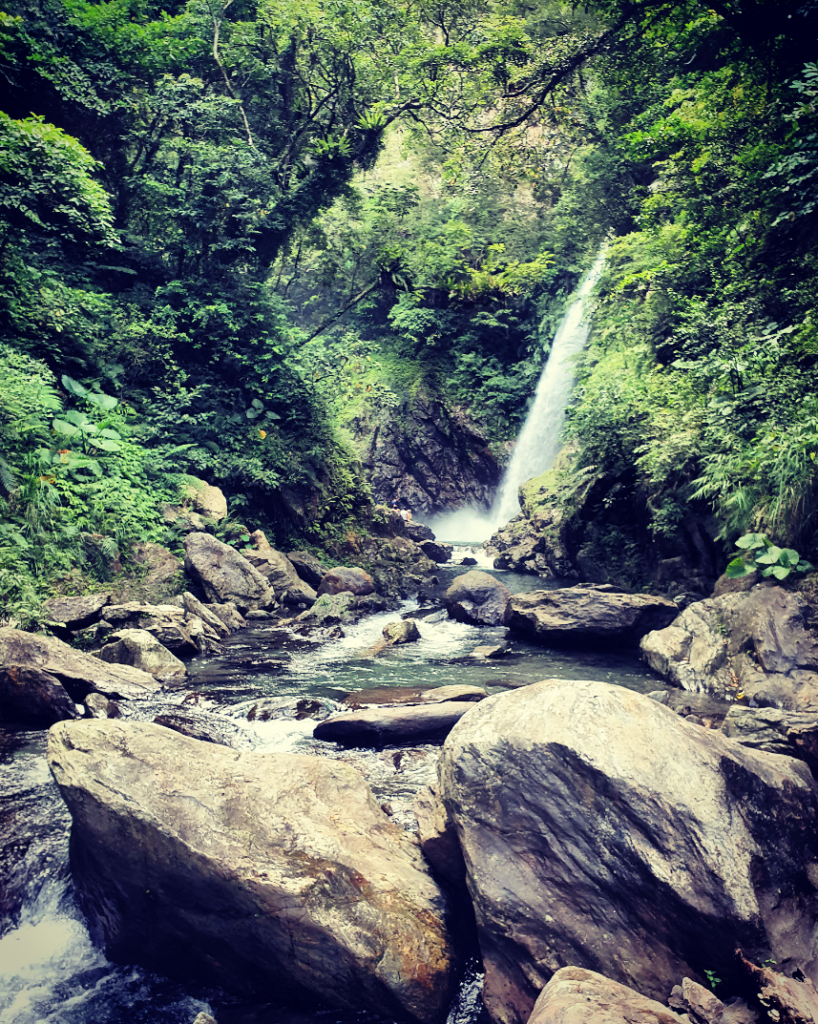 The river trace to get to the waterfall is an awesome river trace. There are some tricky big rocks that might be difficult to pass, especially if you are small 😛 or if, like us, you don't have proper gear (river tracing shoes and ropes). But even without proper gear we made it to the waterfall using our rock climbing skills (we are really not good at rock climbing but did it anyways:P).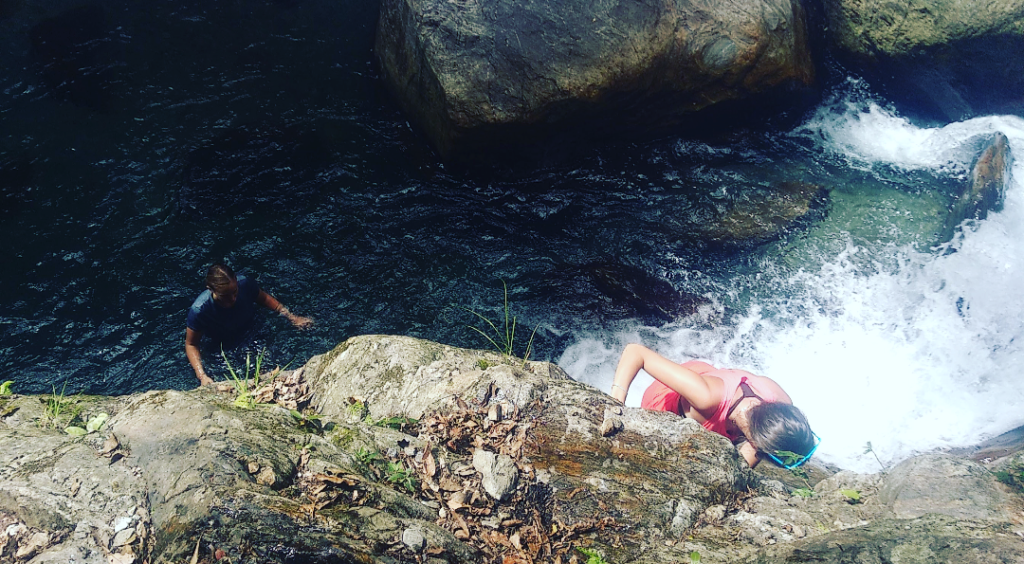 You start at the Jinyue waterslide which is a great waterfall/slide. Read our article about Jinyue Waterslide to know more about it!
The first part is not in the water. You need to get to a small trail on the right of the waterslide. This is a dirt path that you take for about 5 min. Then you get to the water again and just follow the stream up to the Jinyue waterfall.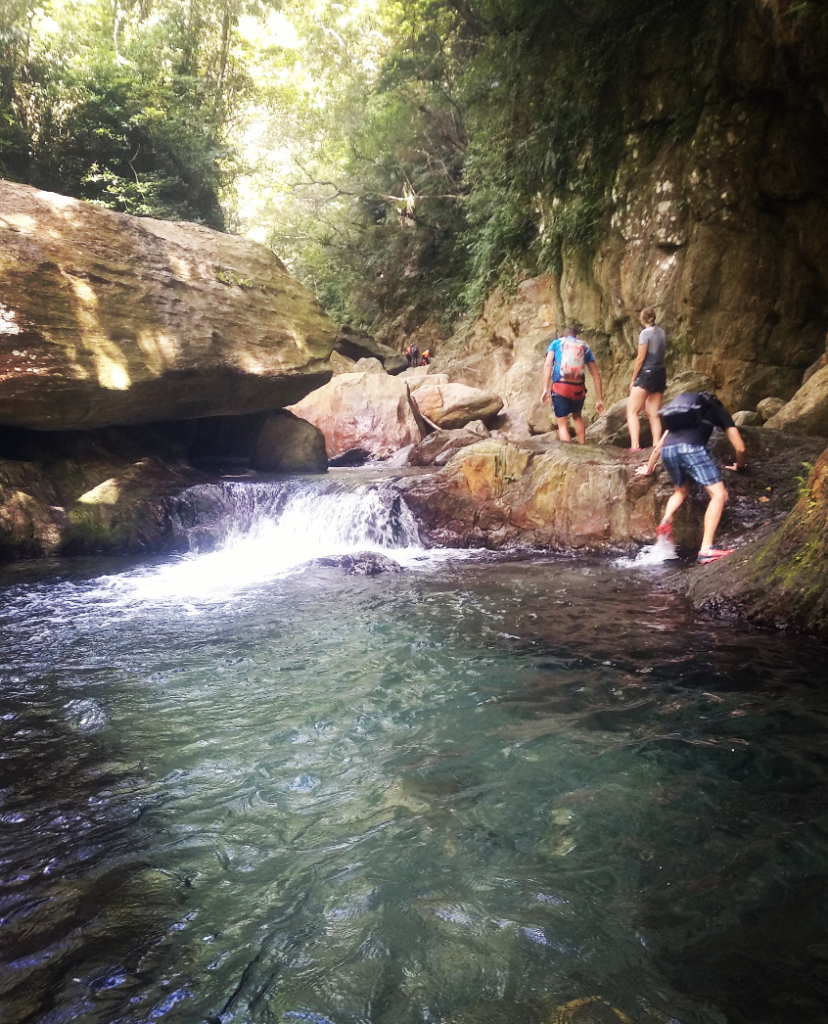 Along the way there are some deep part, some cool spots to hang out at or jump in the river. It's a really fun River tracing!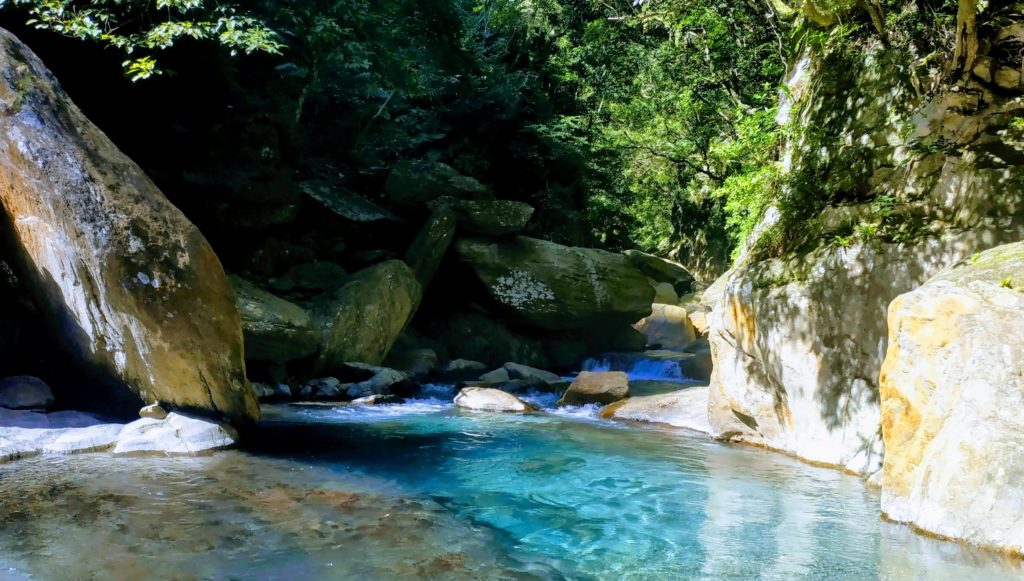 It's also really popular so you might meet a lot of other river tracers on the way 🙂
Difficulty
⅗: Intermediate level of difficulty. There were some difficult rocks to pass for which you might need some rock climbing skills (or ropes).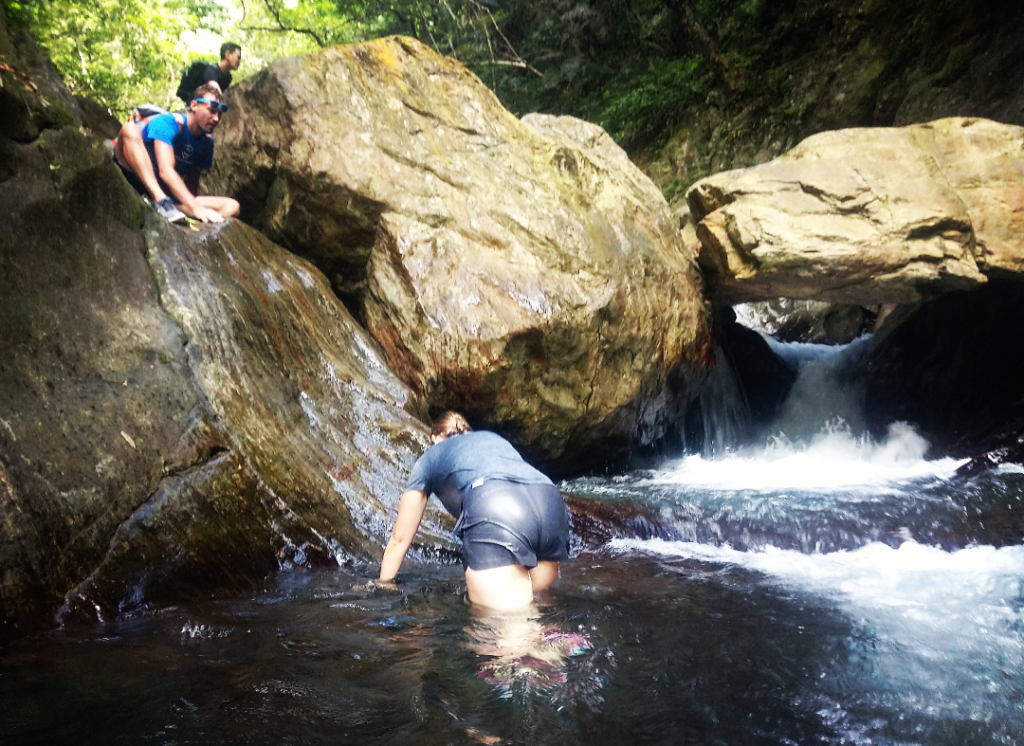 But the main part of the river trace is done walking in the river with water to your knees. However make sure to bring a waterproof bag because there are a few parts where the river gets deep and you need to swim.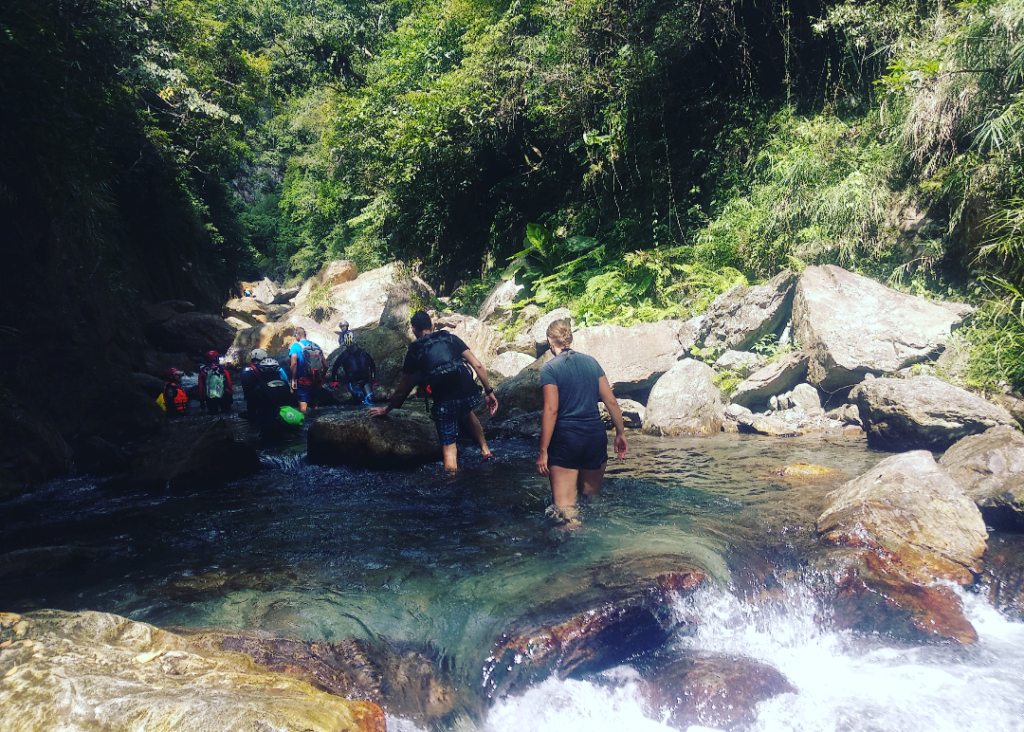 How Long?
The river trace took us about 1h up the stream and 45 min down. (That's how long it took us without any proper river tracing gear)
HOW FAR FROM TAIPEI?
The start of the river trace is located in Nan'ao township, Yilan county. It's a little bit less than 100 km from Taipei.
By car: it takes about 2 hours to get there depending on the traffic note that you need to be more than 3 people per car to be able to get to Yilan on Weekends!
By scooter: It takes about 4 to 5 hours to get to Nan'ao Township.
HOW TO GET THERE?
Option 1: Car
From Taipei: Get to Yilan via the Highway 5, then take road 9 then 9丁 to Nanao Township and Follow you GPS To the Jinyue Falls Parking
Note 1: that there is a fee for cars to park there
Note 2: You need to be at least 3 people per car to be able to get to yilan via the highway on weekends.
Option 2: Scooter
NOTE 1: No fee is asked to scooter for parking there
NOTE 2: This is not the fastest route but Its the prettiest and most enjoyable to do with the scooter!
Option 3: Public Transportation
From taipei you can take the train (1hr) or the Bus 1h 30) to Yilan station.
Then You can rent a scooter in yilan and get to the waterfall following your GPS to the parking.
Let us know how your river trace went!
OR if you want us to organise transportation and guidance for the hike, PM our Facebook page: My Room Abroad: Make your stay abroad unforgettable