WHAT TO EXPECT?
Quinshan is a really nice waterfall in the northern part of Yangmingshan National Park. There is a pool in front of the waterfall. You can enjoy the water and have a little swim.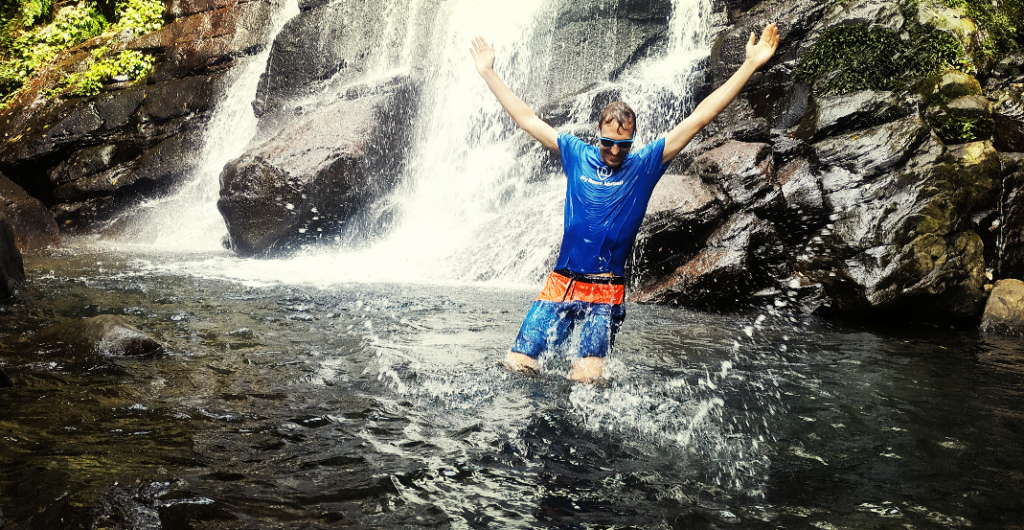 Moreover, there is plenty of space around the waterfall to have a barbecue or picnic and just enjoy the afternoon there with your family or a bunch of friends.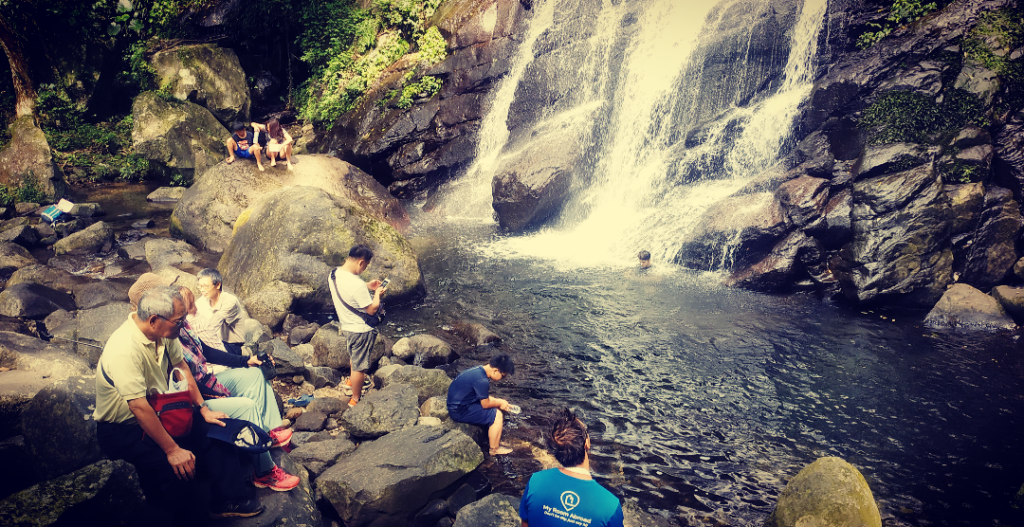 All in all Quinshan is a great place to have a day out of Taipei, in nature, with an easy and enjoyable walk and lots of fun near the water 🙂
The Hike (it's really not a hike but more a walk)
To get to the waterfall from the car parking you have a nice and easy 30 min walk. It is mainly paved stairs and path, some steep parts (really not a lot).
At some point you walk along the river. There are some spots you can stop at and enjoy the water. 
You can also start a river trace from there. (An article about this river trace will follow when we actually do it :))
To get back to the car park from the waterfall you can either go back the way you came from or continue further the trail. 
If you decide to continue further: the path gets really steep, you have some ropes, and you are walking on dirt/ rock path.
Then you'll get to a bridge, and from there the trail is mainly made of paved stairs and some really steep paved path to the top of the mountain.
At some point on the trail you get to a crossing that shows the Erpingding Historic Trail. It looked really cool but we didn't know anything about it (length, difficulty) and didn't have enough water to go there adventurously. (An article about the Erpingding Historic Trail will surely follow if we ever attempt it!)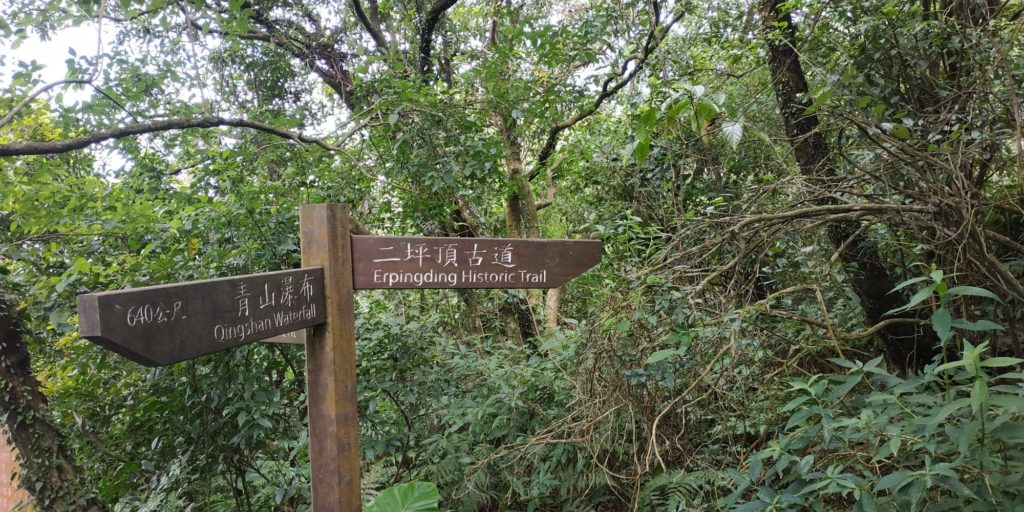 We thus followed the trail going down.  The way down is also mainly made of paved and wooden stairs.  Lastly you get to the main road, you need to follow the road down to get back to the car park.
Difficulty:
⅖ :The trail is fairly easy! Its short (about 5km) and mainly flat with some steep parts. The terrain is well marked and quite easy (paved stairs). There are some parts on dirt paths and rocks!
Length:
From the car park to Quinshan waterfall: 1.5 km (+/- 30 min)
From Quinshan waterfall to the car park (continuing the trail further): 3.5km ( +/- 1hour)
HOW FAR FROM TAIPEI?
Option 1: CAR OR SCOOTER : About 1h- 1h30 Taipei City Center (about 20 min drive from Tamsui MRT station)
Option 2: MRT + BUS + WALK: About 4 hours from Taipei Main Station 
HOW TO GET THERE?
Option 1: CAR or SCOOTER
The easiest and most comfortable solution is to go there by car or scooter. It's the fastest option and there is a parking next to the trail entrance. Enter this into Google Maps to find the car parking: Qingshan Waterfall (青山瀑布) 253, New Taipei City, Shimen District
https://goo.gl/maps/9QEpSz9Rj4NuSrJM9
Option 2: MRT + BUS
– From anywhere in Taipei, get to the red MRT line towards Tamsui and stop at Tamsui MRT Station (+/-40 min from Taipei Main Station)
– Take the bus 867 towards Sanzhi/Shimen/Jianshan for 67 stops (+/- 2h30)
– Stop at Jianshanhu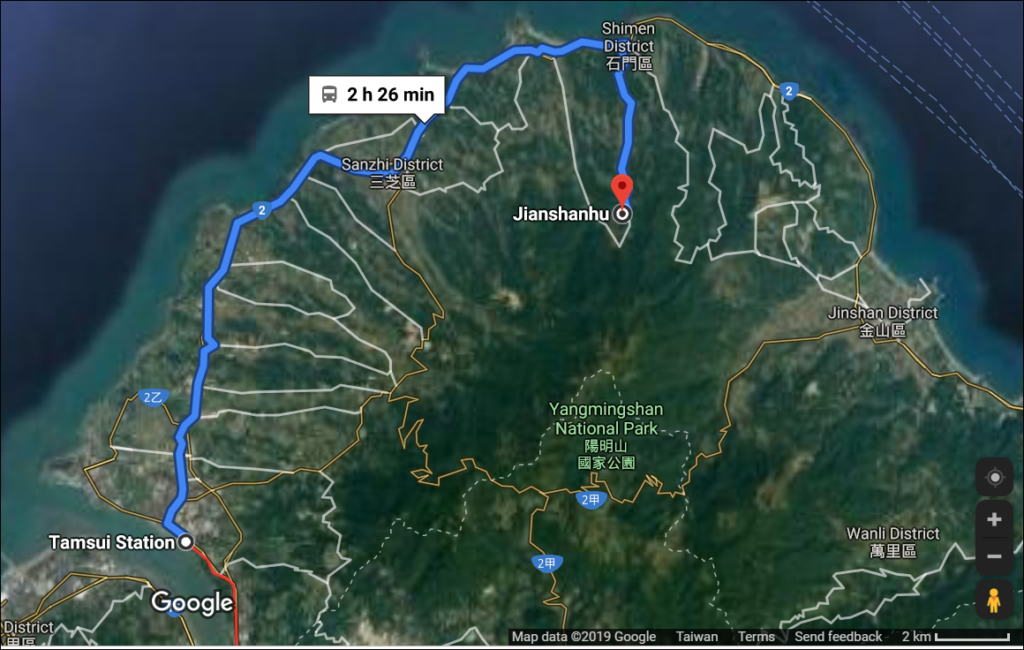 – From there you need to walk along the road for 2.2km (+/- 30 min)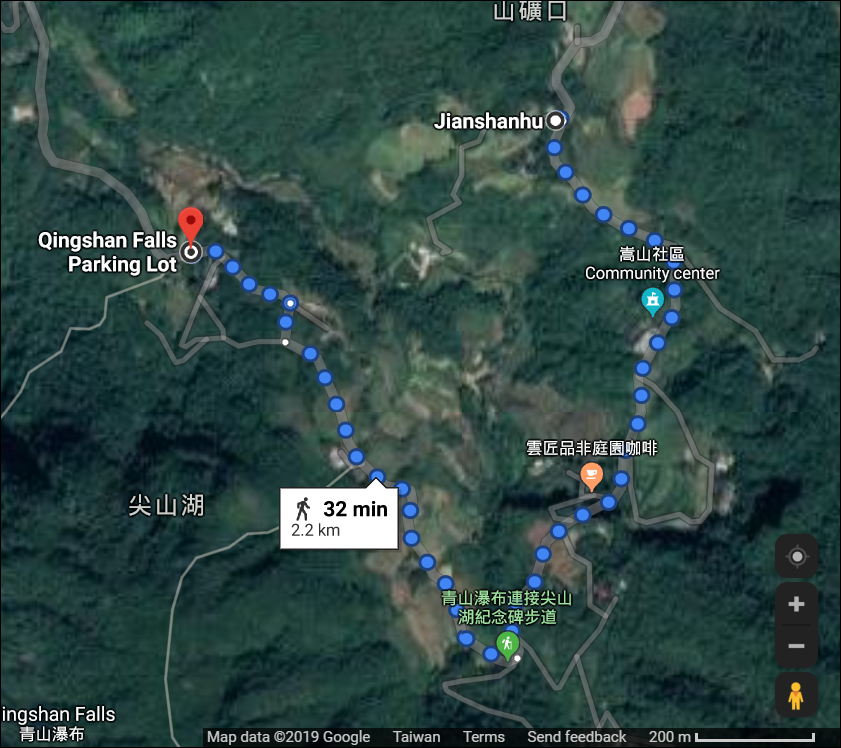 Or you can actually do the loop trail from the other side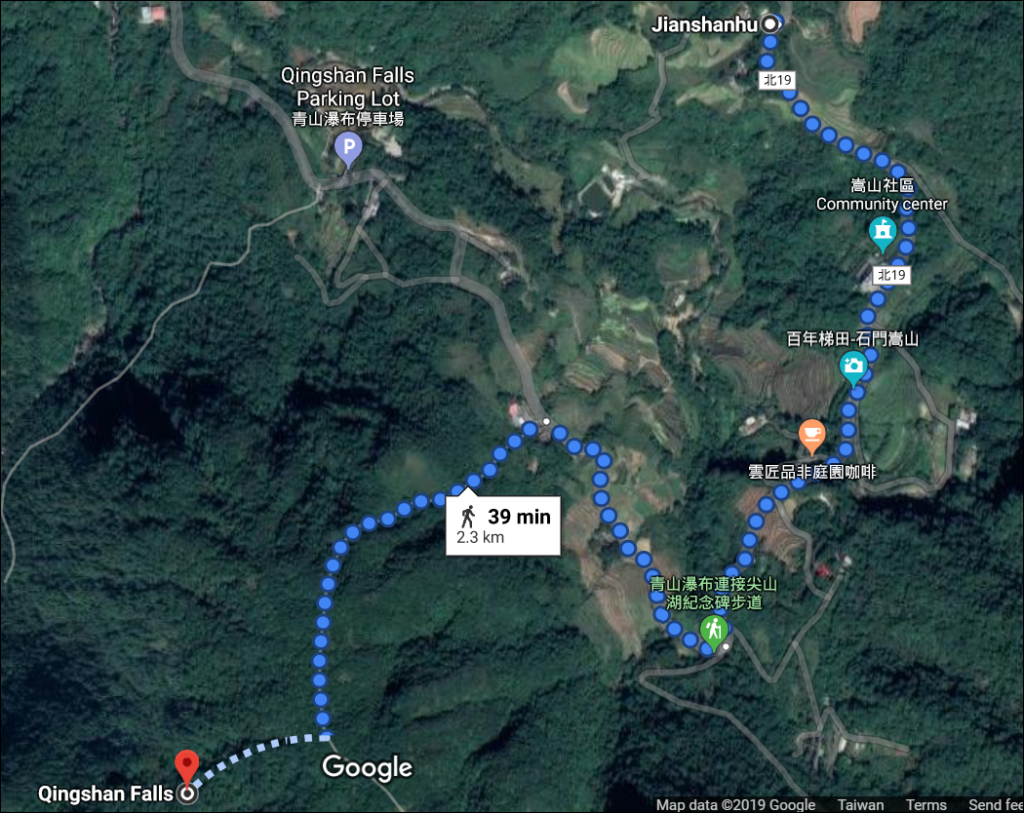 Let us know how you like your day trip out of Taipei City 🙂
And if you found a 3rd option to get there, we are eager to know as well!
OR if you want us to organise transportation and guidance for the hike, PM our Facebook page: My Room Abroad: Make your stay abroad unforgettable
Here are some more pictures from our day: