WHAT TO EXPECT?
Super fun high waterslide!
It's a great place to hang out for the day, having a barbecue or picnic. You have some sun and plenty of shade if needed.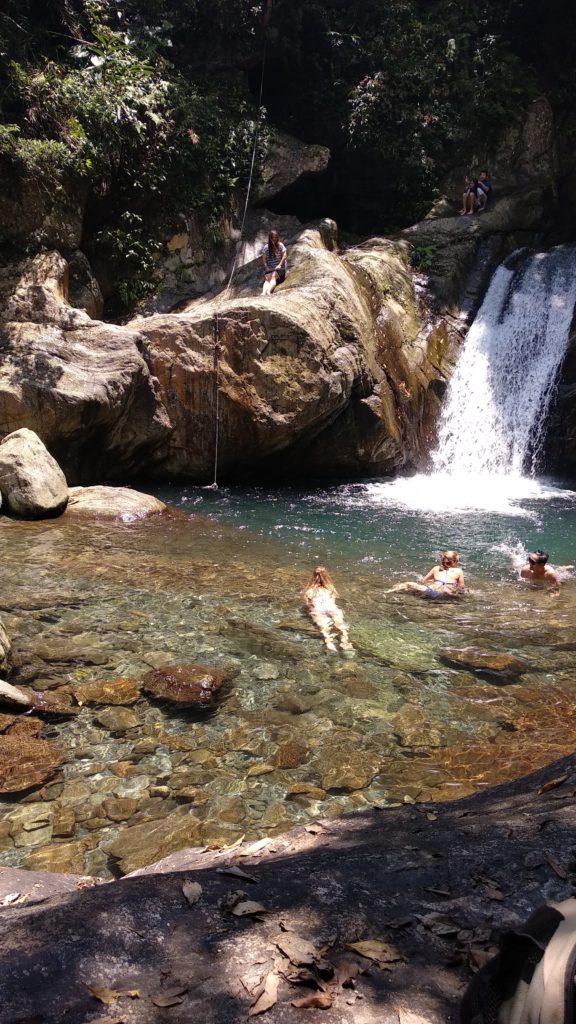 Plus, sliding the waterfall is really really fun. Its popular amongst locals and tourists so you get to meet some awesome people! But it might get really crowded.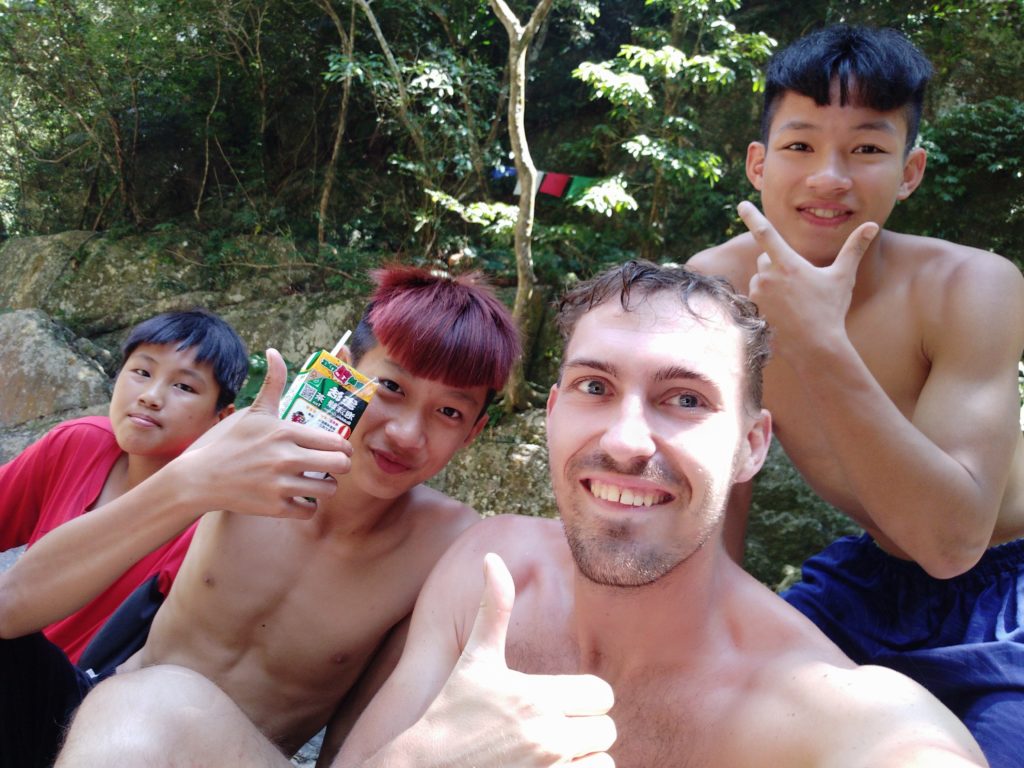 From there you can actually follow the river up to the huge Jinyue Waterfall! The river trace is really fun. Read our River Tracing to Jinyue Waterfall Article to know more about it.
HOW FAR FROM TAIPEI?
The waterslide is located in Nan'ao, Yilan county. It's a little bit less than 100 km from Taipei.
By car: it takes about 2 to 3 hours to get there depending on the traffic.
By scooter: It takes about 4 to 5 hours to get to the waterslide
As its quite far from Taipei for a day trip, what we usually do is leave on Saturday Morning or Friday evening and we spend the weekend in Yilan.
Articles about what to do in Yilan for the weekend will come up soon 🙂

HOW TO GET THERE?
Option 1: By Car
From Taipei: Get to Yilan via the Highway 5, then take road 9 then 9丁 to Nanao Township and Follow you GPS To the Jinyue Falls parking.
Note 1: that there is a fee for cars to park there
Note 2: You need to be at least 3 people per car to be able to get to yilan via the highway on weekends.
Option 2: By Scooter
NOTE 1: No fee is asked to scooter for parking there.
NOTE 2: This is not the fastest route but Its the prettiest and most enjoyable to do with the scooter!
Option 3: Public Transportation
From taipei you can take the train (1hr) or the Bus 1h 30) to Yilan station.
Then You can rent a scooter in yilan and get to the waterfall following your GPS to the parking.
Let us know what you thought of the waterslide!