Want to do a cool day hike near Taipei? Teapot Mountain combined with the Banpingshan trail is a great hike you can do in one day! This article will tell you what to expect when hiking the Teapot Mountain, how difficult it is and how long the hike takes, as well as a details description on how to get there.
WHAT TO EXPECT WHEN HIKING TEAPOT MOUNTAIN?
Teapot mountain and Banpingshan Trail are super nice hikes that offer great views. You can do both of them with your family on a one day trip from Taipei.
How to get to Teapot Mountain trail head?
To my knowledge, you have several ways to do this hike
The hike in itself:
Wherever you start the hike, the ascent is mainly done on stone stairs and some parts on the concrete road. Then, towards the end, you'll get to a rock path. However, the very last part of the hike involves some ropes and basic rock climbing to get on top of the "Teapot".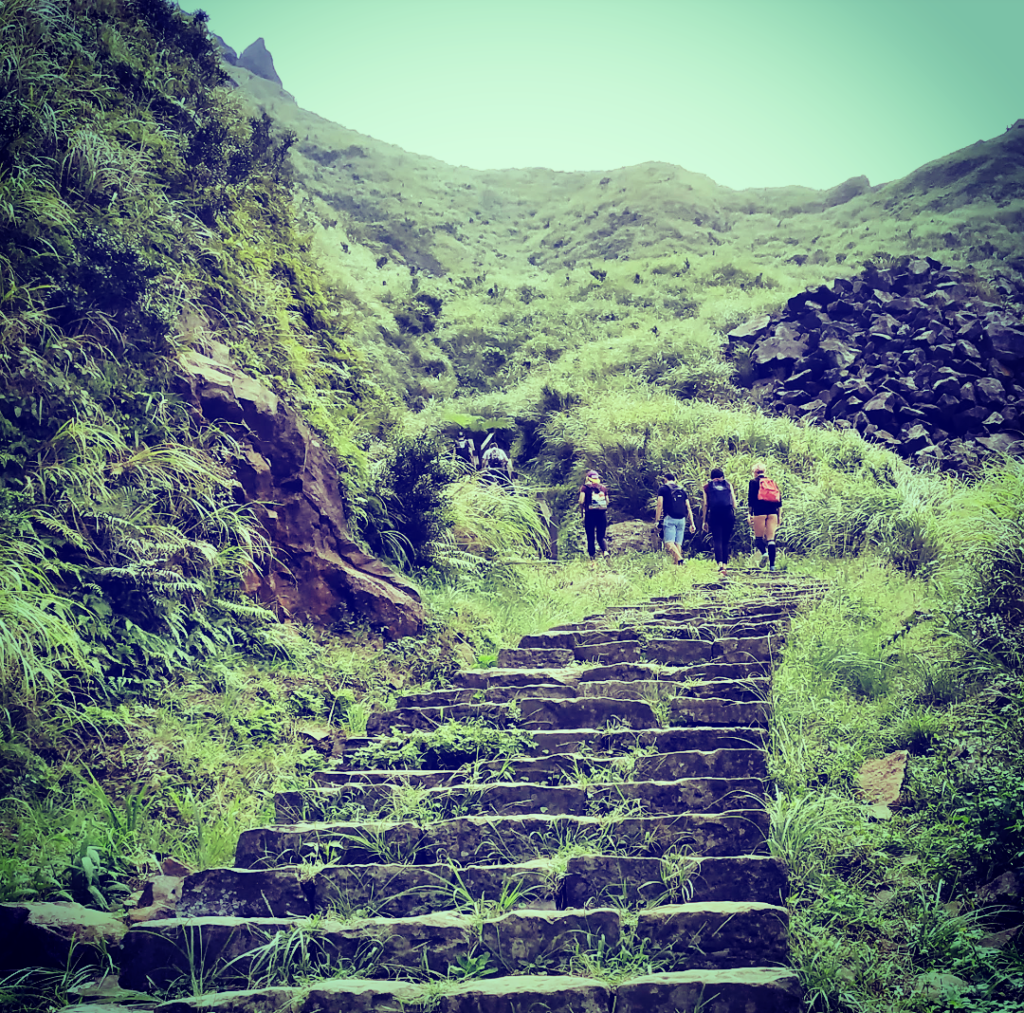 The view on top of Teapot mountain is breathtaking.
Once you have reached the Teapot Mountain Peak, that's where, in my opinion, all the fun starts. You can get inside the small cave to actually get to the other side of the Teapot. We chilled and ate our lunch on the top enjoying the view. Then you can get down on the other side and go toward Banpingshan Trail.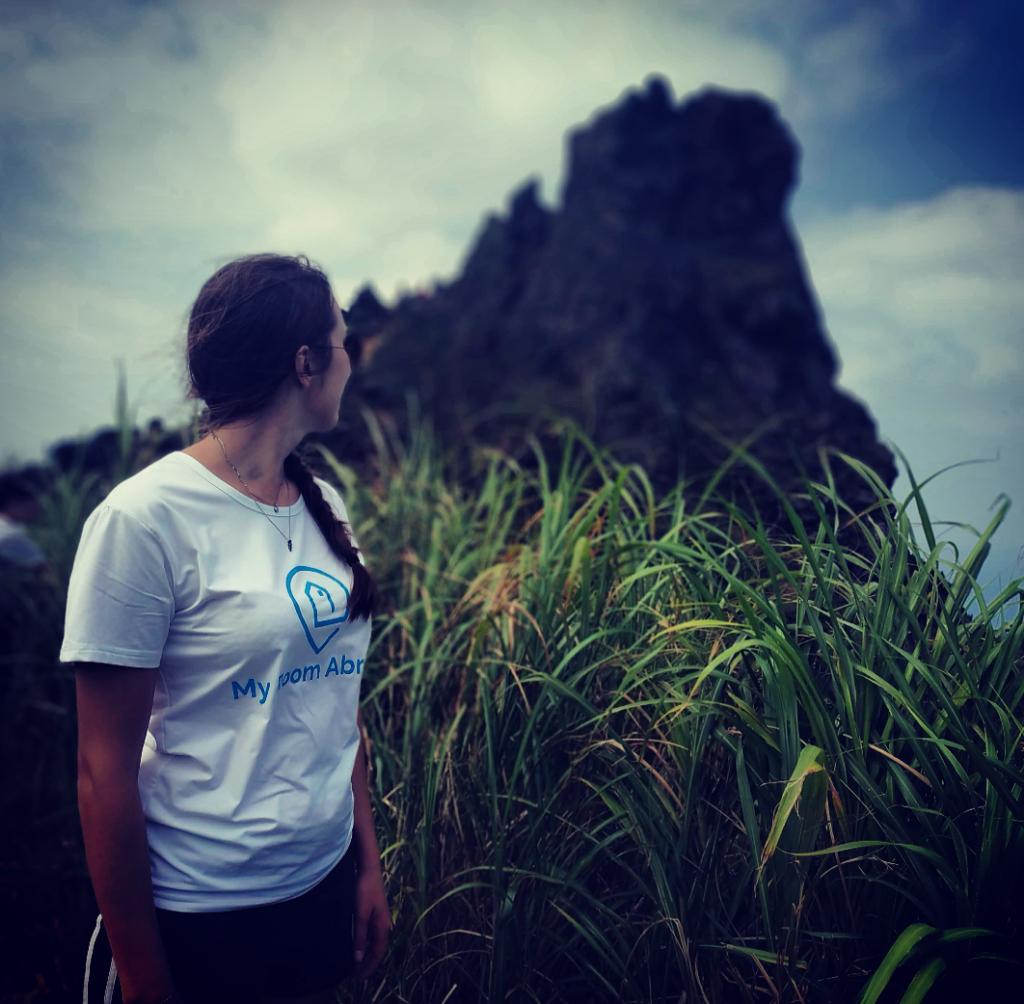 Banpingshan is another great hike offers even better views than Teapot!
The trails is a rocky dirt path surrounded by high grass and bushes. We did it around 1pm and it was totally exposed to the sun and it got SUPER HOT!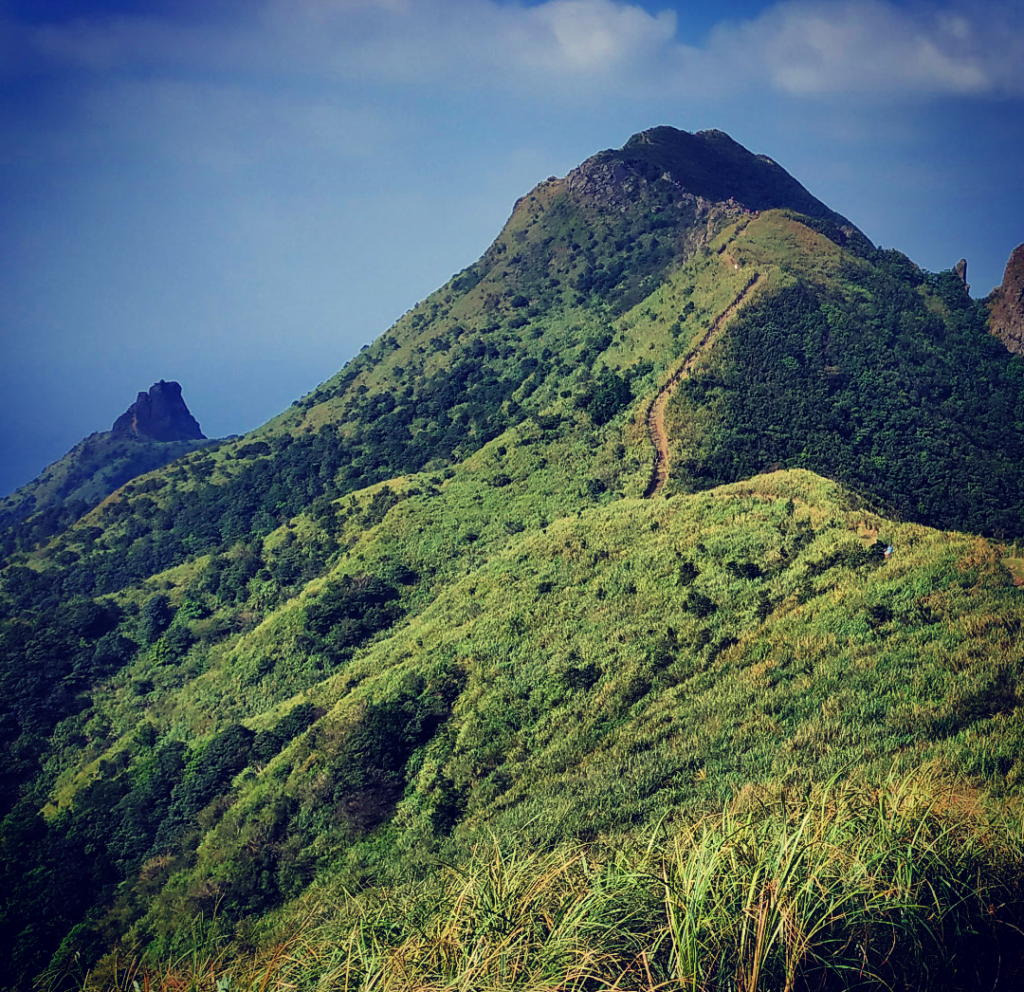 On the peak you can walk on a ridge that offers a great 360 degree view of the surrounding area.
After walking on the ridge and enjoying exhilarating views, you can either get back the way you came from, or follow the trail further down.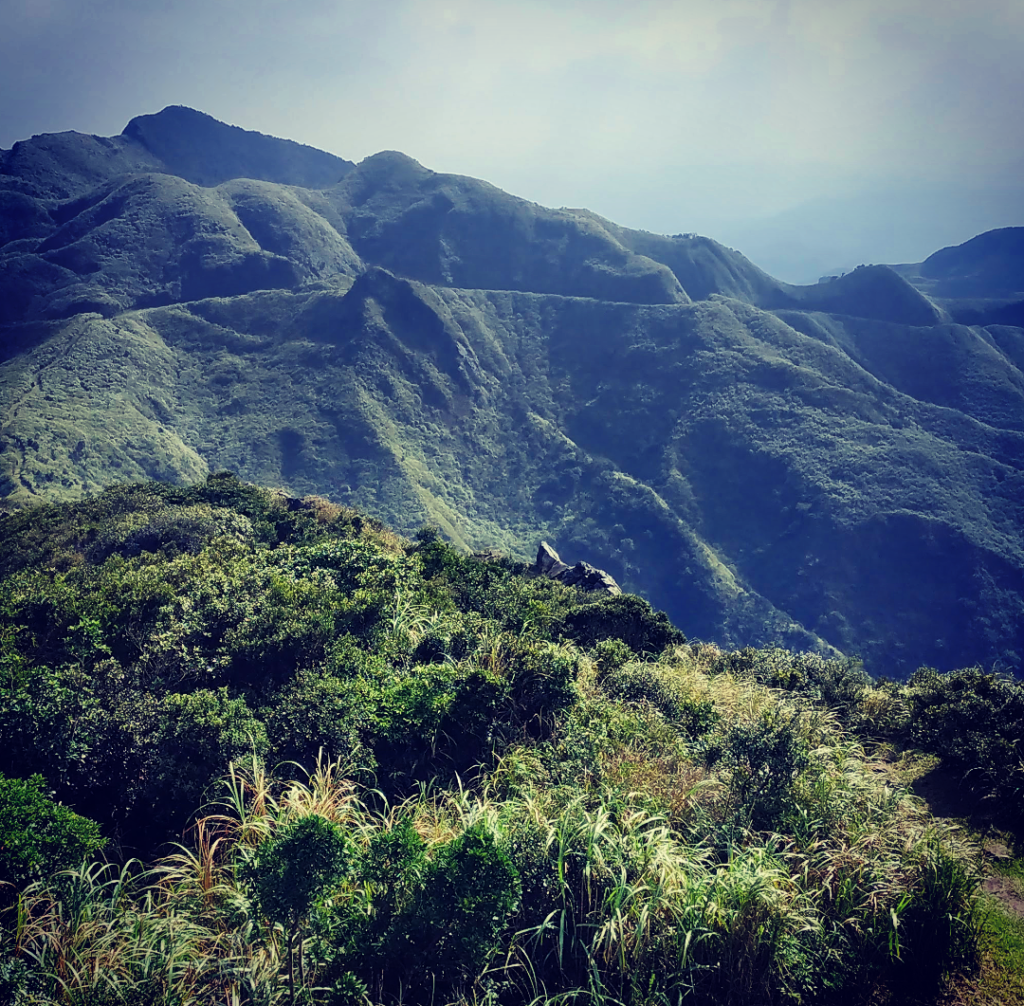 At some point, the trail ends and you reach a concrete road. I usually don't like to walk on a road. But when we did it we didn't see any car on and it offers such great views that it is actually an enjoyable walk and I didn't mind as much that it was on the road.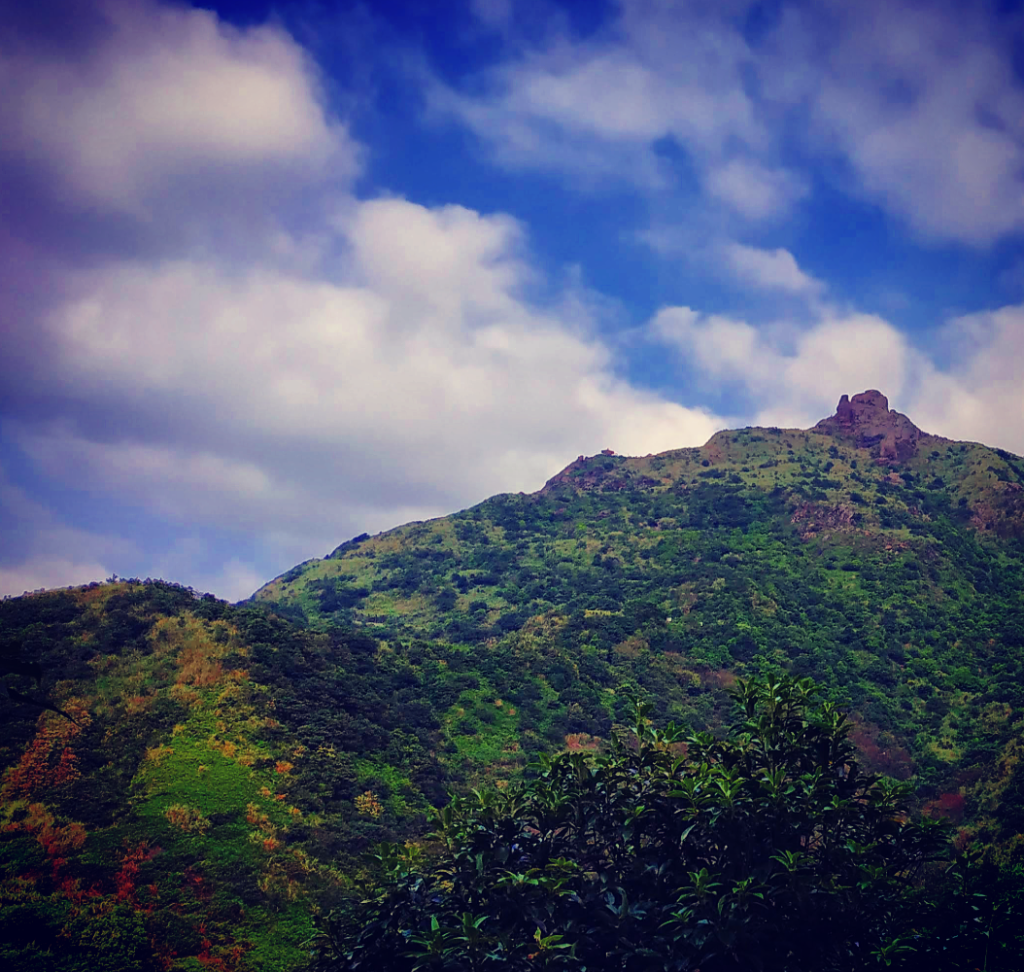 DIFFICULTY OF THE TEAPOT MOUNTAIN HIKE?
Fairly easy: 2/5. The hike is not too long (about 5.2 km). It is well marked by signs and on an easy terrain (stone stairs, rocky dirt path) with some rough and steep parts (some rock climbing with ropes at some point).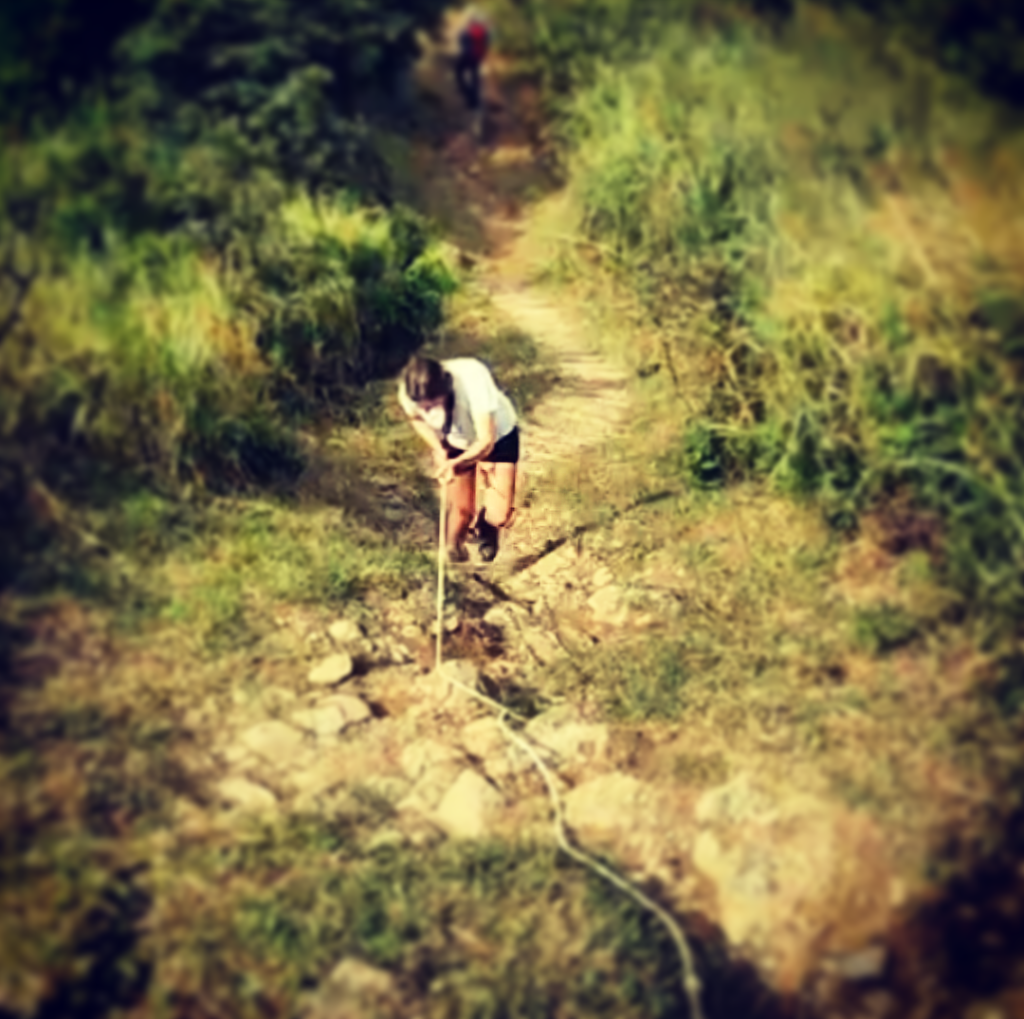 HOW LONG DOES IT TAKE?
The whole trip took us a little less than 4 hours with lots of stops to take pictures and a lunch break on top of Teapot Mountain.
From the Gold Mine Museum to Teapot Mountain Peak (1.5 km): about 1h
From Teapot Mountain to Banpingshan (1.3km) : about 20 min
We stayed on the ridge for about 20 min
From Bapingshan through the concrete road back to the Museum (2.4km): about 2h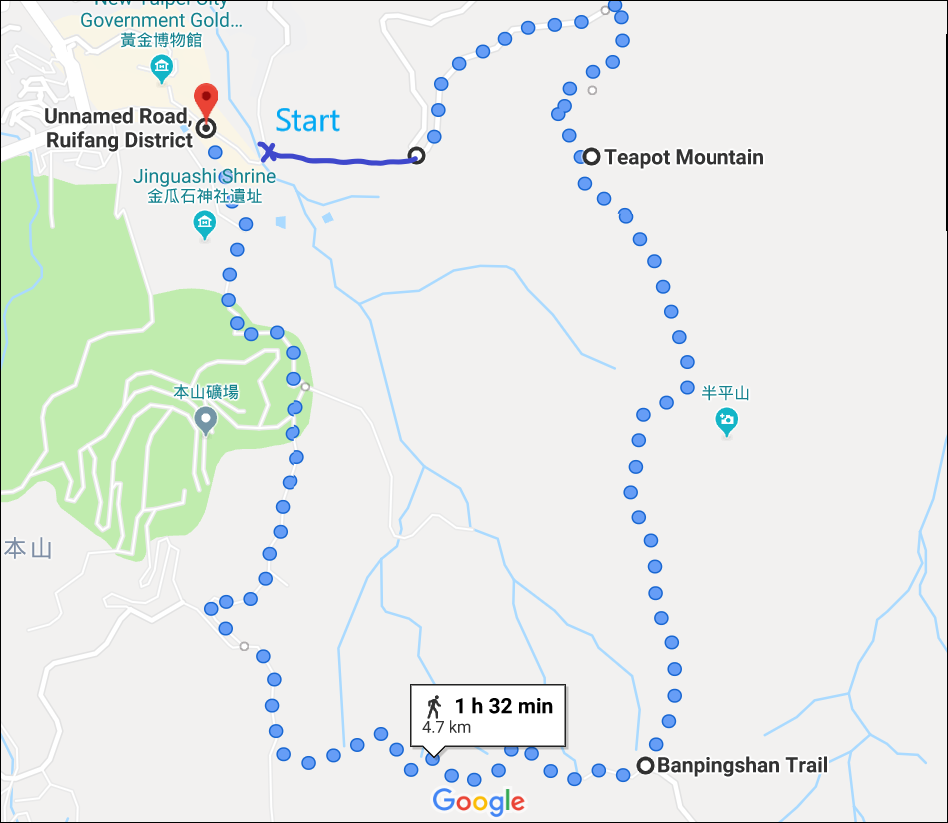 HOW FAR FROM TAIPEI?
It takes roughly 40 min train ride that cost 60NTD + 30 min bus ride 25 NTD
Or 1h15 bus ride from Taipei
Or 45 min car ride

HOT TO GET TO TEAPOT MOUNTAIN FROM TAIPEI?
Train + Bus:
From anywhere in Taipei, go to Taipei Main Station
Take the train to Ruifang Station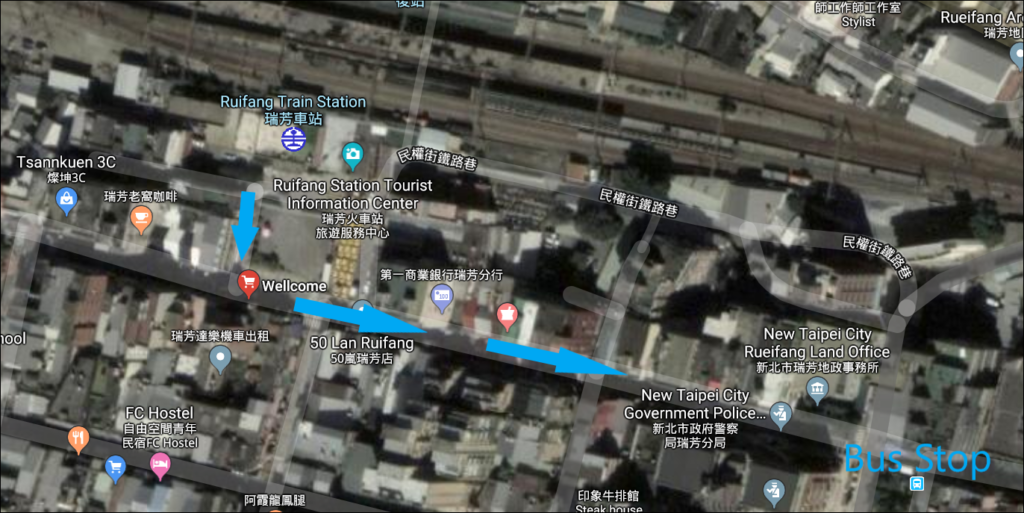 At Ruifang Station take the Exit West to get to the bus station
When you have exited the station and are facing the Welcome take left and walk for about 250 meter.
When you see the police station on your right, the bus stop is next to the police station.
Take the 788 (direction Jinguashih (Gold Ecological Park)) or 965 (direction Gua Shan Elementary School)
Stop at Jinguashih (Gold Ecological Park) (it costs about 20 NTD and last 30 min)

From the bus stop, walk 9 min to the option 1 trail head (risk of entrance fee for the museum). Go all the way to the back of the museum, cross the bridge and right after the bridge, you will see a gravel path on your right. That is the entrance of the trail. You will have stairs and at some point get back to the concrete road. Go up and a few meters further you will see another staircase on your right to get to the Teapot Mountain Peak.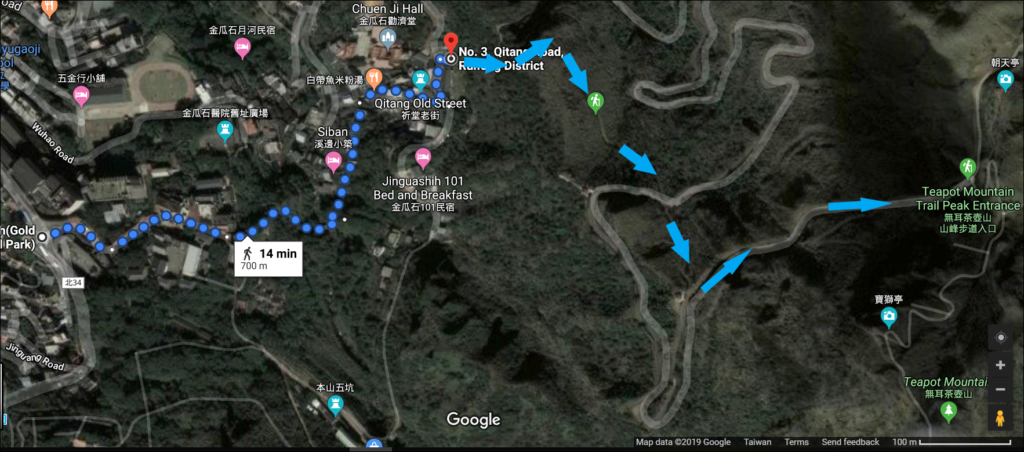 Walk 15min (700 m) to the option 2 trailhead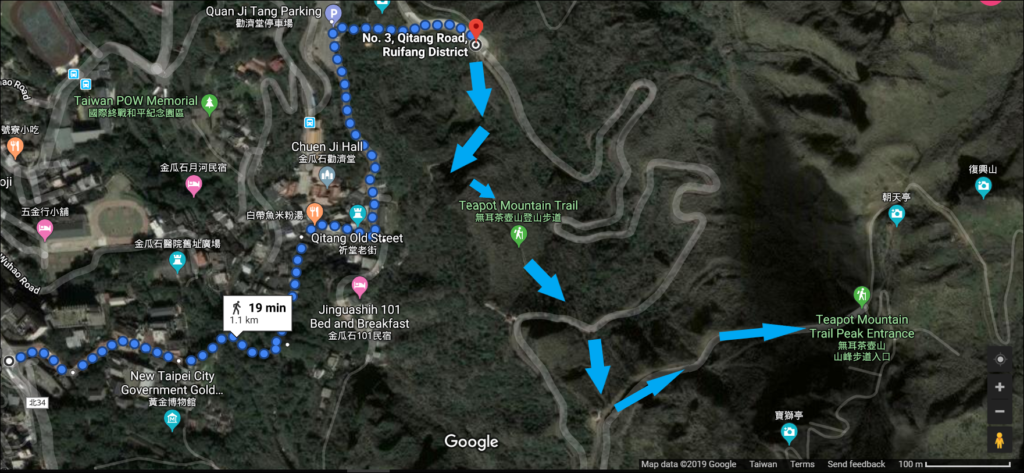 Or walk 20min to the option 3 trailhead.
Bus from Taipei to Teapot Mountain:
Take the bus 1062 to Keelung from Zhongxiao Fuxing MRT station
Stop at Jinguashih (Gold Ecological Park)

Car- scooter:
You can also go with your scooter or car if you have access to one. There are some parking spots close to New Taipei City Government Gold Museum
The Taxis from Taipei to Jiufen old street should cost you around 1200 NTD and take about 45 min.
We went with a scooters, because the ride to Ruifang district is really cool. Moreover, if you want to do other things in the area, like see the Golden Waterfall, or visit Jiufen, we feel a scooter is more convenient than having to wait for the bus or walking about 40 min on the side of the road.
Let us know how your hike went!
Thank you for reading our article! Our team has been helping foreigners like you to find apartments and studios in Taipei for the last 3 years. Help us to keep the adventure alive by visiting the myroomabroad.com website and by sharing it with your friends!
OR if you want us to organise transportation and guidance for the hike, PM our Facebook page: My Room Abroad: Make your stay abroad unforgettable