What to expect:
Chia Lo Lake is the perfect combination between a fun hike and a great camping spot!!
During the hike you will be wandering through a forest of huge old trees. The trail gets steeper and steeper as it goes. But the fun part is that most of it is climbing (no technical abilities required don't worry) the tree roots and it makes the hike much more interesting and authentic than those paved or wooden stairs we often get in Taiwan.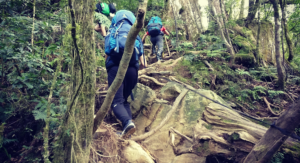 Once on top, more than 2000 meter high, we suggest you explore the lakes and try to find the best spot to watch the sun set. Be sure to be done exploring before the sun is completely down though because it can get quite tricky finding your way back to the campsite in the complete dark, especially if you went off trails.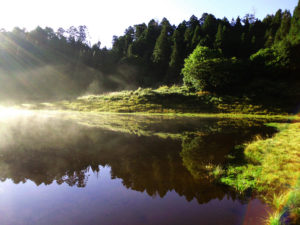 You can set up your camp on the grassland next to the biggest lake, which is really not that big actually. Note to yourself: set up your camp before going on your adventure around the lakes if you don't feel like setting up your tent in the dark.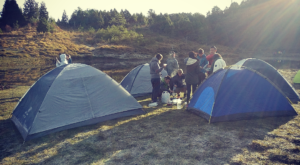 Also, don't expect any electricity, shower or toilets there! You are on an adventure! Wild camping is always the best anyway.
At night, you can have a nice camping dinner. We often go for instant noodles as it is the lightest and it cooks fast. Then enjoy the wonderful night sky and the great view on the stars, have fun, and get some rest for the hike down the day after.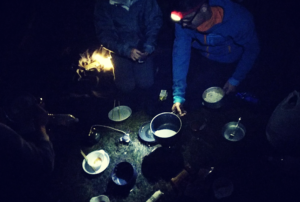 Note that at night, temperature get close to the zero degrees so make sure to have a warm sleeping bag or you wont get much sleep.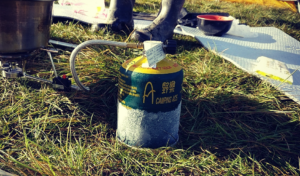 Location:
In yilan County, in the Datong township. https://goo.gl/maps/AUyemN5xKsn
How to get there:
By car: From Taipei, the easiest is if you have your own vehicle. It will take you around 3 to 4 hours car ride to get to the Chai lo Lake trailhead following Road 5 to Yilan then Road 7 to the trail head.
2. By public Transport: Take the Train or Bus to Yilan. Transfer to Yilan Bus Station and take the bus 1751 to Lishan. Stop at Siji Village. Then walk to Chai Lo lake. Note that this way, you will have to walk around 2 to 3 more hours on the road to get to the trail head.
Permits:
You need to get police permits for this hike.
Difficulty:
Intermediate. If you have never hiked before it is a fairly challenging hike, where you don't walk on a paved road. The trail is made of tree roots, dirt and rocks. It does not require any technical abilities but it is a great way to get in shape for more challenging hikes.
We first hiked Chia Lo Lake in October 2017.  Here are the picture of our 2 days trip: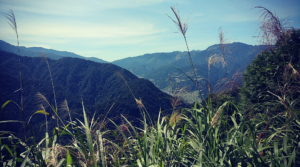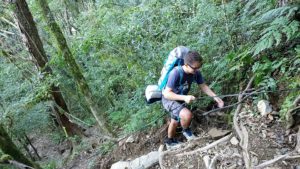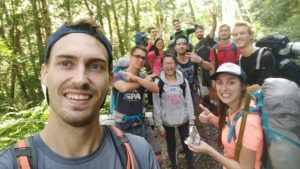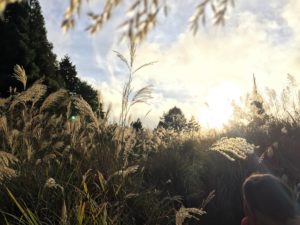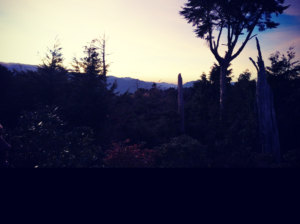 If you like what you see, come an join us to our next hike!
Register on: https://myroomabroad.com/events